By Oluchukwu Nkenta
A young man, 25 years old, identified as Chidiebere Duru, an indigene of Umuafai Village, Dikenafai, Ideato South Local Government Area of Imo State was on Friday, March 23rd, 2018 sentenced to three years imprisonment by Hon. Justice Allagoa at the Federal High Court of Nigeria, Owerri Judicial Division, for unlawfully tampering with a 200KVA transformer, property of Enugu Electricity Distribution Company (EEDC) located at Umuejim Nnenato, Dikenafai, Ideato South Local Government Area, Imo State. The action is contrary to the provisions of Section 1 (9) of the Miscellaneous Offences Act, Cap M17, L.F.N. 2004.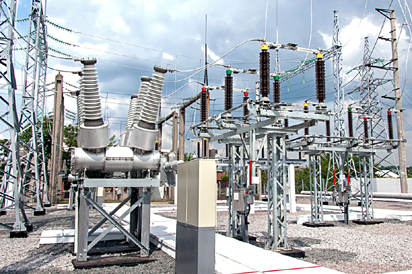 This sentence is coming few weeks after 19 year old Chukwudi Igboekwuto was sentenced to two years and six months imprisonment by His Worship Uzoma Udeze at the Chief Magistrate Court of Oyi Magisterial District, Nteje, Anambra State for attacking a distribution substation belonging to EEDC, located at Genesis Estate, Omife 3-3, Anambra State.
In a statement made available to Vanguard, it reads: "The activities of these vandals who are few elements in our society, have been a great challenge to our operations and it is negatively impacting on the quality of service we provide to our customers.
"As a measure to curtail this activity, we have continuously engaged with critical stakeholders and our customers on the need to join hands with EEDC to protect these installations within their neighbourhood, provided to serve them."
We are equally intensifying in our effort and collaboration with security agencies as well as various vigilante groups, in ensuring that these vandals are apprehended and prosecuted accordingly; and we are not relenting in this effort.
Just last year, we committed millions of Naira replacing vandalised items within our network, this is telling on our finances, and it is not sustainable. These are monies that ordinarily would have been channeled to other activities that will enhance our service delivery to our customers.
It is as a result of the growing trend that the Federal Government recently inaugurated the Special Investigation and Prosecution Taskforce on Electricity Offences (SIPTEO) for Enugu zone, comprising Abia, Anambra, Ebonyi, Enugu and Imo State.
The special taskforce was first inaugurated in 2017 in Abuja under the Electric Power Sector Reform Act, 2005 and other regulations, which empowers the taskforce to investigate arrest and prosecute cases of theft, vandalism as well as recovery of lost revenue.
It is therefore expected that the inauguration of SIPTEO, and its collaboration with EEDC will reduce the rate at which electricity installations are vandalised, and also bring about a better and more efficient service delivery to electricity customers in the South East.
The post Man bags 3 years jail term for vandalising EEDC property appeared first on Vanguard News.