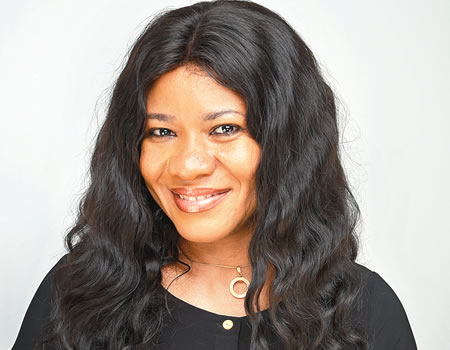 What do you hope  to achieve with the forthcoming summit, being organised by your organisation?
Basically  the event is  tagged Tourism and Technology Summit 2019, and the whole idea is that there is no aspect of life now that is not enabled by technology. It is therefore imperative  to call stakeholders together, so as to see the touch points where technology can become solutions to some of the problems that we are facing in peculiar industries, like Tourism and Travels. And that's why we initiated it. It was last year that the World Tourism Organisation, had their theme as: "What Can Technology Do For Tourism", and that was where I drew my inspiration of this year's  summit, scheduled for 30th of May.
How involved is  Brandworld Media; since it is a known fact that your organization is  partnering with others for the Summit?
Basically it was conceptualized by Brandworld Media.  The intellectual property belongs to us. What we did was to invite other partners who, we felt, had competency in their own jurisdiction, that is the technology company that is working with us. Essentially it's a concept developed by Brandworld Media, but we invited partners to become part of it. In the execution of the project, we are all stakeholders in it.
The theme of the summit is, without doubt, interesting,  since it has its thematic focus woven around  building a new ecosystem for tourism, using the instrumentalities of innovation, disruption and technology, at a time some are stressing the need for caution  when it comes to embracing technology, innovation, Artificial Intelligence (AI) and others. The general concern is that all these  could sound the death knell of the human race. How do you hope to convince this class of people, especially going by the recent Ethiopian Airlines crash, which some have described as 'technology gone awry'?
For me there are always two sides to a coin, and this applies to every aspect of life. There is the good and the bad, there is the black and the white. But it just  depends on how we balance it for the good of mankind. I'm a strong believer that if you utilize and deploy technology very well, it's going to help mankind solve a lot of problems. Let's even make an example of what we are doing now. I would have been on the road, trying to meet you up somewhere to have this session. But we've used technology to bridge that gap, and we are still effectively using the mobile phone to get this interview done, that is what technology has achieved for us. I do not subscribe to the fact that technology would eventually ease out the human element. The human element will still be a major part of the equation. What we can see happening is that we are not going to, now, carelessly figure that we can just pass through life without thinking of the consequences of not acquiring the skills that are now  necessary to evolve into the new world we are living in. So, basically, it is still going to be human beings, deploying this technology, but ethics will now come in on where would the line be drawn and where we think we can't go beyond.
Brandworld Media has been on the air for quite sometimA tv program for sometime, how,  despite the not –too- friendly atmosphere of running a marketing communication program on tv. What has been the staying power?
The strength of an idea is basically how you are able to utilize such idea. It's not about just mooting an idea and going ahead without knowing the consequential task of how you can deploy it to have a staying power, like you mentioned. You remember when we started off with Brandworld Media, it was basically when branding wasn't truly exposed in our environment. We had a lot of work to do, in terms of travelling, in terms of getting contents, I believe  would  take me years to exhaust; in terms of the research I had done, that was able to keep us going for such a long time, because we had a library of contents that we needed in the long run to be able to have that staying power on television. That's why I said, it's just an idea that you think about and  you surface scratch. What happened was over the years, we've seen  the kind of response that was consistently stuck with our ideas. So when we requested for an interview, it was easy  to get the calibre of people that we wanted to present  to our viewers.
So essentially I would say it was the depth of what we conceptualized, and perhaps the  troubles that we went through to  get these contents that remain our staying power.
If you are to reflect on when you started and the state of IMC reporting on such platforms, today, what would be your assessment?
I think a lot has been  watered down. I think the internet contributed a lot to that. Surely, what we are seeing now is a watered-down version of what some of us started. When you see the level to which the journalism profession has descended  and bastardised on the internet, you can not, but marvel. Sometimes you read articles and you wonder whether the person actually passed through the four walls of the school. You see their ideas and their contents, and you see that there is no depth. So it's a lot different from where we started off from. But I'm pleased that those  seeking for the right form of contents know where to go to.  Even though, like you said, a lot of people have come on board, they really do not understand the barometer with which we measure the quality they are trying to serve stakeholders in the industry.
So the new media has, sort of watered  down  marketing communication reportage instead of enhancing it..?
I suppose. I think the entry barrier is low. Besides, how many of them utilize the library to actually study in-depth  and write from the perspective  that would enable you sit down and do a thorough analysis of the material you are putting in public space there. I think the barometer with which we measure the relevance of what you are putting out there has really been watered down. It's an all comers' affair, now.
How has the industry fared in the first quarter, which is almost concluded now?
The first quarter was blighted by the elections, obviously. It was stagnant. There weren't much activities..
But a lot of people had thought it would be the other way round, they thought elections and electioneering campaigns would actually boost the industry, especially at the early stages of the first quarter?  So what could have happened?
There is a deterioration, so to say, that has crept into what we are doing. You see people giving jobs to amateurs, who have no idea of what the jobs are all about. I will also give a thumb  down to the campaigns around. There were no real insights into most of those campaigns that we saw flying around during that period,  a pointer to the fact that they couldn't have been handled by professionals.
The post Marketing communications reporting has been watered down by the new media —Clara Chinwe Okoro, COO, Executive Producer, Brandworld Media appeared first on Tribune Online.