SENATOR Dino Melaye has undoubtedly come a long way in the legislature. His four year stint in the House of Representatives between 2007 and 2011 is remembered for his boisterous conduct, first as a defender of Speaker Patricia Etteh and subsequently as an antagonist of Speaker Dimeji Bankole.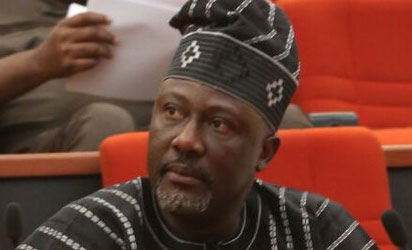 The former student activist who took his activism to the legislature has apparently not calmed down even after his ascent to the Senate, the body of elders as it were. Melaye has become one of the closest associates of the Senate President, Senator Bukola Saraki. Indeed, his Man Friday! This week, perhaps on account of his linkage with Saraki he became the target of an investigation over alleged certificate forgery following a motion by Senator Ali Ndume.
In his reaction, the 43 year-old Melaye affirmed that he has since he qualified from the Ahmadu Bello University, Zaria in the nineties obtained six more degrees and is presently in the process of acquiring another degree. The wonder is what time he has for lawmaking if indeed he has time for all those exams!
The post Melaye and his seven degrees appeared first on Vanguard News.