Jose Mourinho admits Manchester United could still sign one more player, but he will not be "crying" if they do not.
The United manager had outlined four positions he wanted to strengthen in to executive vice-chairman Ed Woodward at the start of the transfer window, but only Victor Lindelof, Romelu Lukaku and Nemanja Matic have arrived at Old Trafford.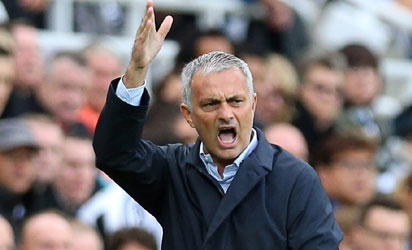 "In my initial analysis from January and through the months I was thinking of four players but I'm not a difficult person to work with in spite of if you make it look different," said Mourinho, ahead of United's Premier League opener against West Ham tomorrow.
"I understand the reality of the market, the numbers and my club by doing 75 per cent of what I asked, the club did well.
"I don't think I'm in a position of crying, moaning, protesting. I'm not in a position to say I'm not happy.
"I'm happy with the club's efforts. If the remaining 25 per cent don't arrive I will not moan, I will just go with everything I have to try to win every match I play."
The post Mourinho: I won't cry over transfers appeared first on Vanguard News.