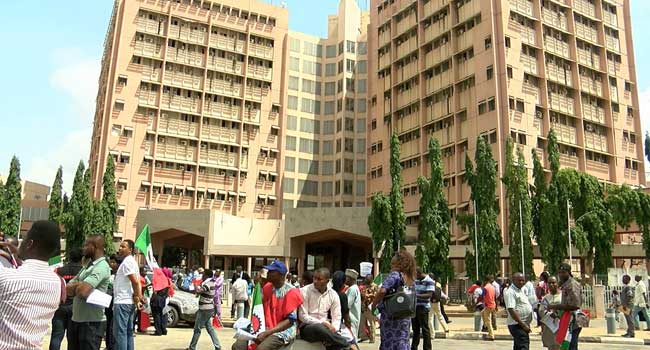 A former minister of labour, Adetokunbo Kayode, says the approval of the N30,000 minimum wage by the National Assembly calls for no celebrations if plans for social welfare are not put in place.
He said this in an interview with Channels Television in Ado, the Ekiti State capital after a meeting of stakeholders in the industry sector.
The former minister noted that the minimum living wage should be the emphasis in the present circumstance.
"Nobody survives on the minimum wage. No private person fixes a minimum wage for staff, you'll get no value," he said.
"Government must put in place structures for social economy, social welfare, and it is not going to happen at the federal level."
READ ALSO: Senate Approves N30,000 Minimum Wage For Federal, State Workers
Kayode stressed that the state governments have many roles to play in ensuring that a solid social welfare base was built for a social economy.
He added, "There is a limit to what President Muhammadu Buhari or his vice can do. What are states doing? They need to do a lot. In addition to the minimum wage, states must ensure plans for social welfare are implemented."
The former minister advised the National Economic Council headed by the vice president, Professor Yemi Osinbajo, to focus on creating the enabling environment where the economy can thrive.
He also called for policies that would support states to drive industrial development and create industrial parks at their levels.