World number two Rafael Nadal announced his withdrawal from this month's ATP Masters events in Miami and Indian Wells on Friday, citing a leg injury which forced him to pull out the Mexican Open.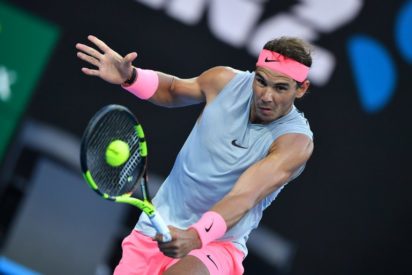 Nadal said in a statement on Facebook the injury which flared in Acapulco this week was in the same area as the hip problem that led to his exit from the Australian Open in January.
"I won't be able to play in Miami or Indian Wells as I need to recover," Nadal said.
"It was very painful to retire from Acapulco and it's very hard as well to not play in the USA. I will miss you and I will do everything that's possible to be back there in 2019."
The 31-year-old 16-time Grand Slam winner had been left distraught on Tuesday after suddenly pulling out of Acapulco just hours before his opening match.
It marked the sixth tournament in a row that Nadal has pulled out of or retired from — Basel, Paris, the London ATP Tour Finals, Brisbane, Australian Open and Acapulco.
Nadal, who turns 32 in June, ended 2017 as the oldest year-end world number one in the 45-year history of the ATP rankings.
However, he lost the top ranking to old rival Roger Federer last month.
NAN
The post Nadal out of Indian Wells, Miami Masters appeared first on Vanguard News.