By Rosemary Onuoha
NATIONAL Insurance Commission, NAICOM, has called on weak insurance companies to seek opportunities for mergers or acquisition.
Commissioner for Insurance and Chief Executive of the NAICOM, Alhaji Mohammed Kari, made this call in Lagos while urging insurance brokers to stop taking businesses to distressed insurers.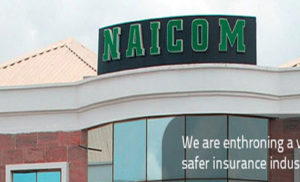 Speaking at the members evening of the Nigerian Council of Registered Insurance Brokers, NCRIB, Kari said that brokers should not give businesses to distressed insurers because clients have conferred trust on the brokers believing that their risks will be placed in sound companies.
Kari said, "Some insurers are so weak that they can't pay claims. As brokers you should not take businesses to such companies because your clients have conferred trust on you."
According to him such weak companies should look for stronger ones to acquire them.
He stated: "There is need for consolidation in the insurance sector and if companies don't do it voluntarily, they will do so compulsorily.
"The insurance market is not attractive to investors because so many insurers have not paid dividend for years. Things can't continue this way. We won't allow the insurance sector to collapse."
The post NAICOM directs weak insurers to seek mergers, acquisition appeared first on Vanguard News.