By Luminous Jannamike
ABUJA – Ahead of Super Eagles' international friendly against the Democratic Republic of Congo in Uyo, the Nigeria Centre for Disease Control, NCDC, on Friday, allayed fears of possible spread of the dreaded Ebola viral disease to Nigeria through the DRC football contingents.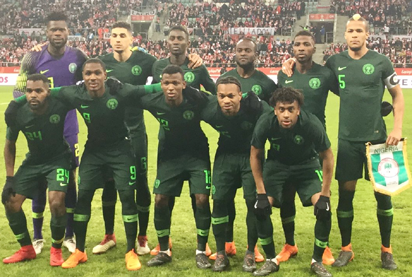 The Chief Executive Officer of NCDC, Dr Chikwe Ihekweazu, told journalists in Abuja that the federal government was on top of the situation.
He said that the government had put measures in place to educate and screen both players and officials coming from the DRC to ensure they do not import the Ebola virus into the country.
Ihekweazu added that it was needless to impose travel restrictions on the Congolese football team since most of them were based in Europe and have had very little contact with the DRC recently.
He said "The Nigeria, DRC match is a very unique situation, because we know the DRC football team are coming. They will be screened for Ebola even before they leave the DRC.
"They are a very confined group. We have the list of players and officials coming in. We are already educating them. So, the international friendly game is the least of NCDC's problem.
"There is very little risk associated with this game. Most of the players of DRC like their Super Eagles' counterpart play in Europe. So, actually, they have had very little contact with the DRC.
"The key thing is that we are doing everything we need to do to ensure we prevent the outbreak of the Ebola viral disease in Nigeria. Our focus mainly is on planning, preparation, education, and screening rather than travel restrictions.
"We are more worried about that passenger who nobody knows about; who is traveling on his own; and who we don't know where is coming from."
The post Nigeria vs DRC friendly: There is no cause for alarm over Ebola – NCDC appeared first on Vanguard News.