…As marketers assure on end of cooking gas scarcity
By Michael Eboh & Prince Okafor
PRESIDENT of the Nigeria Liquefied Petroleum Gas Association, NLPGA, Mr. Nuhu Yakubu, has predicted the nation's LPG sector to record $10 billion growth in the next eight years.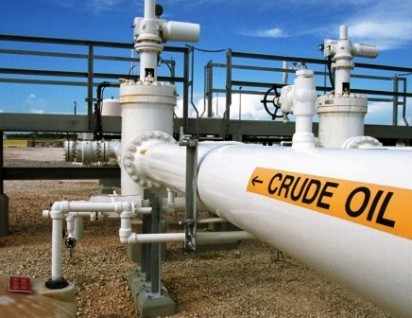 In an interview with newsmen in Lagos, Yakubu, said: "Across the entire LPG value chain in the country, we are projecting a $10 billion growth, but it has to be built safely because safety matters, every single life matters in the LPG sector."
"There are a few terminals that are matured and I believe they'll be opening doors to the public anytime soon. In 2018, I'm sure there will be more activities and more terminals to take the pressure away from Apapa.
"The Apapa congestion is a bit of a challenge so more terminals are coming up. Even if it wasn't an issue of the logistics issue in Apapa alone, all the pressure in one axis of Nigeria alone wasn't going to help anyway so more terminals needed and have been encouraged to come up."
Nigeria will no longer
experience scarcity of Liquefied Petroleum Gas, LPG, also known as cooking gas, Nigerian Association of LPG Marketers, NALPGAM, has stated.
Addressing newsmen in Abuja, President of NALPGAM, Mr. Nosa Ogieva-Okunbor, attributed this to efforts by the Federal Government, as well as the Nigerian Liquefied Natural Gas, NLNG, in ensuring that the proper infrastructure are put in place to tackle scarcity of the product.  He said: "A deliberate policy was put in place by NLNG to supply Nigerian market with more of their products. As we speak, the issue of scarcity in Nigeria is a thing of the past and that was a deliberate government policy that was put in place.
"NLNG came in recently to remove the bottleneck we were having in Apapa, by increasing the jetties we have there. Before this time, when there is fuel scarcity in the country, priority is given to PMS. But as we speak, we have more jetties that LPG can come in to the country and is discharged to the storage facility we have in Lagos.
"That is why most times in December, you will discover that scarcity comes up. But last year because of the effort put in by NLNG, there was no scarcity and scarcity from all indications is a thing of the past in the LPG industry."
The post Nigeria's LPG sector to record $10bn growth in 8 years — NLPGA appeared first on Vanguard News.