Lagos – Sen. Hadi Sirika, Minister of State for Aviation, has expressed delight with Nigeria's retention of its Category One (CAT 1) Status after another audit in the industry.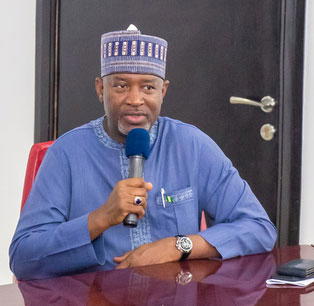 The retention follows a successful re-certification audit conducted on the nation's aviation facilities by the United States Federal Aviation Administration (FAA).
The letter from the FAA Administrator, Mr Dan Elwell, was formally conveyed to Sirika by the Director General of the Nigerian Civil Aviation Authority (NCAA), Capt. Muhtar Usman in Lagos on Monday.
The News Agency of Nigeria (NAN) reports that a team of auditors from the FAA had visited Nigeria to audit the safety status of the country's civil aviation industry in November 2017.
Sirika said that the re-certification status would enable Nigerian registered carriers to continue to fly directly to the United States of America.
"I thank the DG of the NCAA and his team for doing Nigeria proud to retain and maintain the Category 1 status which has just been presented to me on behalf of the Federal Government," he said.
The minister noted that the NCAA did not use any consultant to scale through the audit as the authority did on the two previous occasions.
"It is very significant because it is the men and women at NCAA that did it.
"The fact that we did it in-house means that our capacity has increased to the level of those found internationally, " Sirika said.
He maintained that safety is the most important thing in aviation and urged the NCAA to continue to carry out its statutory responsibilities of regulating the industry.
Earlier, Usman said Nigeria had attained Category 1 status in 2010 and also retained it in 2014 before the recent success.
He said the NCAA relied on its staff to scale through the audit and also did not ask for extra budgetary provisions or borrow from other sister agencies.
NAN reports that there are eight critical elements required to be fulfilled before a country can scale the FAA audit.
They are: legislation, regulations, organisations, technical staff, technical guidance tools, licensing, continuous surveillance and resolution of safety concerns. (NAN)
The post Nigeria's retention of Category 1 Status in aviation delights minister appeared first on Vanguard News.