NIPCO Plc has won an Oil and Gas industry award because of its unprecedented acquisition of ExxonMobil stake in Mobil Oil Nigeria Plc.
The award, which was in recognition of the company's huge financial investments in the nation's downstream sector of the hydrocarbon industry, was the highlight of the maiden Nigeria International Petroleum Summit held in Abuja.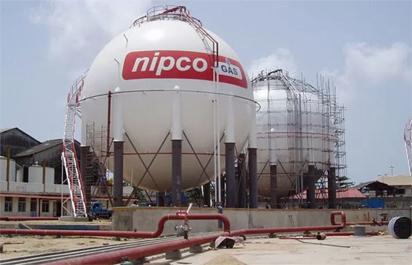 Presenting the award to the company at the NIPS, the Permanent Secretary, Federal Ministry of Petroleum Resources, Dr. Folasade Yemi-Ojo, said that it was part of Federal Government's efforts to encourage operators who have shown considerable interest in the growth of the industry.
The acquisition of ExxonMobil stake in MON by an indigenous company, she said, was assessed by FG as a significant effort, hence the award to NIPCO.
The Permanent Secretary while presenting the award in the presence of the Minister of State, Petroleum Resources, Dr. Ibe Kachikwu, said that the deal to acquire ExxonMobil stake in MON was adjudged by team of assessors, with KPMG offering consultancy support, as the largest deal in the downstream sector in 2017.
According to her, KPMG had to be given the job to ensure extreme fairness, diligence and acceptability locally and globally.
She said FG had no hand in the selection process and final determination of eventual winners stressing that KPMG only brought the award recipients list few hours to the award from their Lagos corporate office.
Earlier while presenting the list to the gathering KPMG Associate Director, Tokunbo Osinowo, said that the award process was very transparent with set parameters for all categories of award adding that there were no interference of any sort from anywhere.
According to her, KPMG in view of its pedigree in management consulting was very fair to all categories of operators and had at its mind, international best practices in its selection processes.
She noted that after setting all parameters for selection, none of the nominees and eventual winners had pre-knowledge of their assignment to ward off any interference that could affect the entire process.
NIPCO team at the event included the Managing Director, Sanjay Teotia, and the Chief Corporate Affairs Manager, Lawal Taofeek, who received the award on behalf of the company.
Speaking after the award, the MD said that the laurel was a welcome development as the company continuous interest in the downstream sector is an affirmation of its belief in the Nigerian economy.
The acquisition of majority shareholding in MON – now put at about 74 percent of the entire shareholding, Lawal said, is to extend its stakes in the sector.
The MD noted that with the feat, NIPCO and 11plc, formerly MON Nigeria Plc, both companies now have about 500 retail outlets across the country.
The post NIPCO bags maiden NIPS oil, gas award appeared first on Vanguard News.