By Victor Ahiuma- Young
AMONG the fea-tures raised at the May Day celebrations, was the increasing casualisation and outsourcing of workers in Nigeria, which President of Nigeria Labour Congress, NLC Comrade Ayuba Wabba, warned that organised labour would no longer tolerate.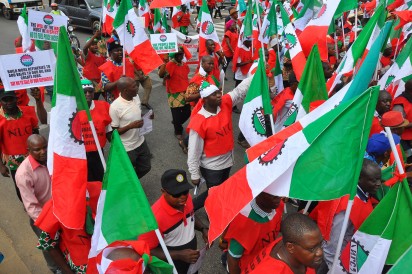 Addressing workers and other guests at the eagle square venue, Abuja, Wabba    lamented that: "According to a Report published by the Campaign for Democratic Workers Rights, 45 per cent of the workforce in Nigeria operates as casual workers.
Fifty per cent of the burden of casualisation exists in the downstream oil and gas and banking sub sectors of the economy and some other work places.
Casual workers in our workforce operate under very precarious conditions with near total denial of the benefits associated with permanent and decent work. Nigerian workers can no longer offer their labour to slave drivers whose only interest is profit maximisation and capital mobility.
"Closely related to the trend of labour casualisation is the worrisome pattern of anti-unionisation posture by employers of labour in the public and private sectors. We wish to remind all employers that our laws allow all workers to exercise their freedom of association to belong to unions of their choice in line with the provisions of ILO Convention 87 and Section 40 of the 1999 Constitution of the Federal Republic of Nigeria.
MTN is a major culprit in this regard. We warn offending employers that they should expect organised labour soon at their doorsteps as we will increase picketing activities against such roguish corporate entities. We will dare you! We shall win you!
The post NLC blows hot over casualization of workers appeared first on Vanguard News.