By Udeme Akpan
THERE are strong indications that stakeholders – Nigeria Liquefied Natural Gas Limited, NLNG, National Petroleum Investment Management Services, NAPIMS, Shell, Total and Agip – have made progress targeted at taking the Final Investment Decision, FID, on the nation's $10 billion LNG trains seven and eight project.
The taking of FID in the project directly managed by NLNG Limited in which shareholders – the Federal Government of Nigeria, represented by the Nigerian National Petroleum Corporation, NNPC (49%), Shell Gas B.V.  (25.6%), Total Gaz Electricite Holdings France (15%), and Eni International N.A. N. V. S.àr. l (10.4%) had suffered several setbacks in the past as a result of many issues, especially funding and inconsistent policy.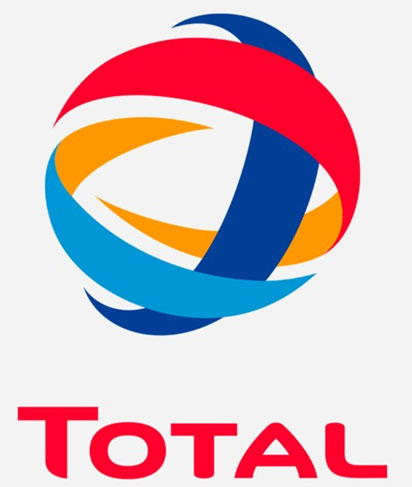 But investigations by Vanguard over the weekend showed that some of the hurdles have been resolved, thus raising hope for the expected FID, apparently an irreversible point in the implementation of the project.
For instance, it was reliably learnt that after series of engagements with NAPIMS, the stakeholders have renewed their commitment to the project expected to increase the nation's total LNG output from 22 million metric tonnes per annum, MMTPA, to 30 MMTPA.
Mr. Tony Okonedo, spokesman of the NLNG Limited did not respond to text messages and email over the weekend.
But Mr. Tony Attah, Managing Director and Chief Executive Officer of Nigeria LNG Limited who was overseas on official assignment last week, had indicated at the recent World LNG Summit in Lisbon, Portugal that: "This is the time to unleash the country's gas potentials through catalysts like Trains 7 Plus to spur socio- economic transformation."
Shareholders' support
In an email to Vanguard, Total's spokesman, Mr. Charles Ebereonwu confirmed the commitment of the company, stressing that: "Total and her partners in the Nigeria LNG Limited are actively supportive of and committed to further expansion of the current six-train complex in Bonny, to create more value to Nigeria and other shareholders.
"All stakeholders are working towards realising the conditions to take FID at the earliest possible time. The Nigeria LNG Limited is directly responsible for developing and executing the planned Plant expansion project. Total in collaboration with its JV partners will work towards supporting the supply of upstream gas required by this project."
Mr. Precious Okolobo, Shell's spokesman also indicated in another email that: "as you know however, Shell has 25.6 per cent shareholding in NLNG. On our (SPDC) part, we will be ready to communicate any relevant operational and business updates."
Gas Supply
The gas, it was learnt, would be supplied by the shareholders from various gas fields in the Niger- Delta.
A source in NNPC stated that: "Nigeria LNG Limited has long- term Gas Supply Agreements, GSAs, with three Joint Ventures, JVs, for the supply of natural gas (feedgas) to the plant.
"These JVs are Shell Petroleum Development Company of Nigeria Limited, SPDC, Total Exploration Production Nigeria, TEPNG and Nigerian Agip Oil Company Limited, NAOC. The agreements ensure efficient gas supply to the plant throughout the life of the projects."
Output, prospect
In a recent presentation, the NLNG Limited had indicated that: "The best bet for Nigeria is gas. It is available in abundance and three times cleaner than oil in terms of carbon content. Nigeria has to begin to think about the relevance of oil in the future. Nigeria has to start to develop its gas resources in readiness for this future. Some critics say gas is not profitable but let me draw your attention to Qatar, a small fishing economy which was transformed from a GDP per capita of $2,000 in 1970 to a GDP per capita of $124,000 in 2017 using gas.
"Gas can lift Nigeria, which is where NLNG comes in. NLNG is producing 22 Million Metric Tonnes Per Annum, MMTPA, but we are not resting on our oars. We want to construct a Train 7 that will increase our capacity to 30 MTPA. It is time for gas. It is time to unleash Nigeria's potentials. That is how we can survive the future with increasing appetite for renewable energy.
"The thirst for cleaner energy is increasing and a lot of that has to do with increasing environment- friendly policies. Countries like the United Kingdom, Sweden, Norway and many other countries are making moves to significantly reduce their carbon footprint. Take for example India, which aims for 40% renewable energy by 2030. UK joins France to ban fossil-fuel cars by 2040. Norway aims for all new passenger cars and vans sold in 2025 to be zero-emission vehicles while Sweden has committed to 100% renewable energy by 2040."
The post NLNG, NAPIMS, Shell, Total, Agip move toward FID on $10bn LNG trains 7, 8 project appeared first on Vanguard News.