By Godwin Oritse
WORRIED by the increased attack on vessels berthed at the Lagos Ports Complex, LPC, the management of the Nigerian Ports Authority, NPA, has commenced moves to fish out the perpetrators.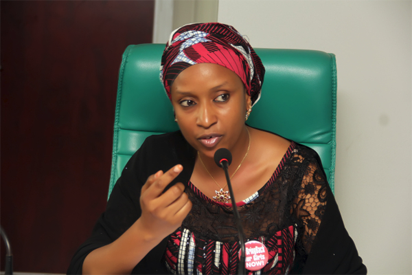 Speaking at its quarterly stakeholders meeting in Lagos, yesterday, Managing Director of the agency, Ms. Hadeza Bala Usman, said the challenges in the operations of the ports are being looked into.
Usman who was represented by the Executive Director, Marine and Operations, NPA, Mr. Sekonte Davis said that by the time some of the strategies are put in place, the agency can fish out those perceived to be responsible for such attacks.
Davis disclosed that more patrol boats will be purchased to enhance port waterfront patrols. It was also gathered that one of the most attacked berths is the ENL Terminal that handles bulk cargoes and fish imports.
The NPA boss, however, advised the management of ENL Terminal to look into their internal system, explaining that there could be sabotage from within.
She stated: "ENL should look within its system and see if there is sabotage because the mode of these attacks suggests that there is an insider that gives out information to these criminals. ENL should also increase its operational vehicle patrols as this could help to detect and forestall attacks at the berths. "NPA has said that there are challenges and when these challenges are addressed, we will now have a better platform to point finger at people that we find culpable. Presently we are not pointing fingers, we are discussing together, we are looking at the operations, and we are suspecting that there could be sabotage inside some of these terminals."
Usman explained that NPA has also commenced discussions with the port Police Command with a view to strengthening waterfront security at the ports.
Vanguard could not get comments from the office of the Police Command as calls to the office of the Port Police Commissioner were not answered.
The post NPA moves to forestall vessel attacks at berths appeared first on Vanguard News.