By Prince Okafor
In furtherance of its commitment towards the clean-up of Ogoniland oil spill, the Federal Government has commenced phase two of its free medical outreach programme.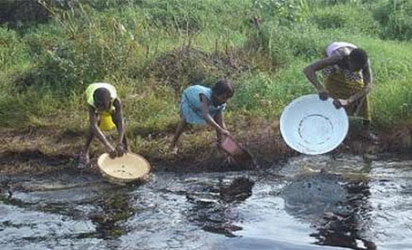 Speaking at the event flag-off, Hydrocarbon Pollution Remediation Project (HYPREP) Project Coordinator , Dr. Marvin Dekil, stated that the success recorded during the first phase got attention of President Muhammadu Buhari, who then approved implementation of the second phase. He noted that the residents lack good medical care while others were too impoverished to attend to their medical needs.
In a statement issued yesterday in Abuja by the Director of Information, Federal Ministry of Environment, Sagir Mohammed, HYPREP will soon launch Livelihoods Intervention Programme to offer entrepreneurial skills to Ogoni women and youths, to enable them create wealth for themselves, families and the communities. Dekil emphasized the importance of the second edition of the HYPREP health outreach programme, stressing that it precedes the remediation of impacted sites.
"Presently, the publication for invitation for pre-qualification of contractors for remediation of hydrocarbon impacted sites in Ogoniland is in some national and international dailies. The exercise will be the culmination of all the processes we have put in place right from the inception of the Project Coordination Office in March, 2017", he stated.
He assured that, "the remediation of Ogoniland will be done only by experienced and best hands locally and internationally so as to achieve the desired results of restoring the environment back to an acceptable standard".
Dekil noted that while medical outreach is on-going, plans were underway for the provision of potable water through the reconstruction of existing water facilities in the land and the construction of new ones to fill the supply gaps in the communities.
This he explained were part of deliberate efforts by the federal government to implement another key recommendation of the UNEP Report which is the restoration of livelihoods in impacted communities whose sources of living were affected by hydrocarbon pollution.
The post Ogoni Clean-Up: FG begins free medical outreach for citizens appeared first on Vanguard News.