Makurdi – Gov. Samuel Ortom of Benue on Monday in Makurdi gave a financial support of N5 million to the Invincible Angels Female Football Club of Gboko Local Government Area in the state.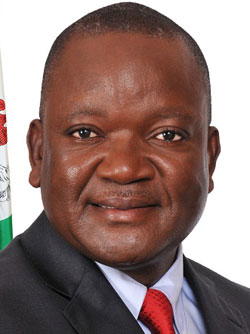 Ortom made the donation on Monday in Makurdi when former players of the club, led by a former player, Mlumun Ordega, paid him a solidarity visit.
He assured the former players that he would continue to support the club from time to time.
"The club has performed wonderfully without support, and with a little support they can do more,'' Ortom said.
The governor commended Ordega for her achievements and urged her to be a good ambassador of the state wherever she went.
Earlier, Ordega had appealed to the governor to take over the sponsorship of the club because it had done a lot for young girls but lacked sponsorship.
She informed the governor that she would visit the Internally Displaced People (IDP) camps and donate her widow's mite to those there to complement what the governor had done so far.(NAN)
The post Ortom supports Invincible Angels with N5m appeared first on Vanguard News.