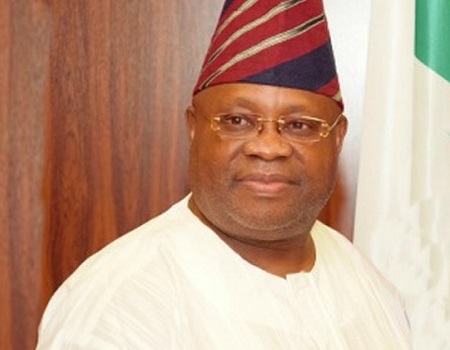 Against the backdrop of Friday's court judgement in Abuja by the election petition tribunal, which declared the Peoples Democratic Party (PDP) candidate, Senator Ademola Adeleke as the winner of September 22 governorship poll in Osun, the legal team of Adeleke has begun moves to get the certificate of return issued to its client.
Delivering its judgment, the tribunal had nullified the election that produced the All Progressives Congress (APC) candidate, Mr Gboyega Oyetola as the governor of Osun State and subsequently ordered the Independent National Electoral Commission (INEC) to issue a Certificate of Return to Adeleke.
Findings by Tribune Online indicated that necessary arrangements were being made by Adeleke's legal team to ensure that INEC complies with the court order with the service of the court order on the electoral umpire.
Speaking to our correspondent during a telephone chat, one of the lead counsels to Adeleke, Barrister Edmond Biriomoni said "right about now, INEC should have been served because the bailiff of the court or the tribunal had actually went to effect service of the tribunal's judgment on INEC. We have already gotten the copy of the order and the bailiff had gone to serve them (INEC) officially."
ALSO READ: For Ademola Adeleke, it's a goal
When asked about the plan by the APC and Oyetola to file an appeal against the judgment, he contended that "they are yet to file an appeal. They are yet to lodge a formal appeal. The appeal they are referring to is on the pages of newspapers or on their press release. They have not filed a formal appeal at the tribunal. This is because I am just leaving the tribunal right now."
Biriomoni continued "the order of the tribunal still subsist even when they go to the Court of Appeal except they set it aside. Until the Court of Appeal overrules the tribunal, the judgment subsist. Whether they file a notice or not, that does not take away the validity of the judgment until it is overruled by the appellant court, either the Court of Appeal or the Supreme Court."
It would be recalled that the Osun election petition tribunal, sitting in Abuja had on Friday nullified the election of Oyetola as the governor of Osun State, cancelling results from 17 polling units over the alteration of results by INEC while it also deducted 2,029 votes of the APC and 1,246 votes of the PDP.
The post Osun Tribunal Verdict: Adeleke's lawyers move to get Certificate of Return from INEC appeared first on Tribune Online.