Over 1,000 English football hooligans have had to hand in their passports ahead of the World Cup in Russia to prevent them from attending, diminishing fears of a repeat of the clashes with Russian rivals at the Euro 2016 finals.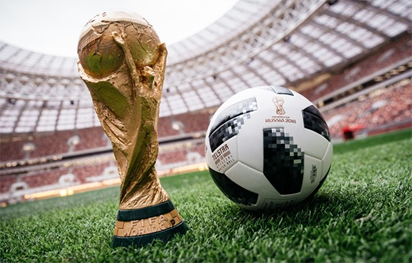 The British government issued a statement on Wednesday saying that the Football Banning Orders Authority (FBOA) –- part of the Home Office -– ordered 1,312 banned individuals who hold a passport to surrender it to police last week.
The latest figures released on Wednesday show that forces in England and Wales have accounted for 1,254 passports.
Some 10,000 England fans are due to travel to Russia for the tournament which gets underway on Thursday.
"This (the 1,254) represents 96% of the people currently subject to football banning orders who hold a passport," read the statement.
"Police will continue to root out the small number of outstanding passports throughout the tournament."
Police will keep the passports until the World Cup final on July 15 regardless of whether England have already been knocked out or not.
Nick Hurd, the Minister for Policing and the Fire Service, expressed his satisfaction that the football fans in Russia would not have their trip ruined by "thugs".
"The World Cup is a festival of football and is no place for violence or disorder," said Hurd.
"The UK's system of football banning orders is unique and means that people intent on causing trouble in Russia will instead be staying at home.
"I'm grateful to police forces for taking the necessary enforcement action to ensure that these thugs won't be able to ruin the tournament for real fans."
Football-related arrests have fallen to an all-time low since the introduction of football banning orders in 2000.
Football banning orders are imposed by courts and can last for up to 10 years. Breaching a banning order is a criminal offence and can result in a fine of up to £5,000 and a six-month prison sentence.
In addition to the banning orders, police will be deployed at major British ports during the World Cup to stop known troublemakers from travelling to Russia before and during the tournament.
Officers will identify people likely to become involved in football-related disorder and stop them from travelling to Russia.
Aside from that there will also be a British police presence in Russia as Mark Roberts of the National Police Chiefs' Council is heading there with a team of fellow officers to work with their Russian counterparts to protect England fans.
Russian and English fans clashed in France at the Euro 2016 finals, conducting pitched battles in the port area of Marseille.
Tensions are high between Britain and Russia over the poisoning of former double agent Sergei Skripal and his daughter Yulia in the English city of Salisbury earlier this year.
Britain has blamed Russia for the attempted murder, a charge that Moscow has strongly denied.
AFP
The post Over 1,000 England hooligans blocked from Russia trip appeared first on Vanguard News.