By Gab Eju
A chieftain of the People's Democratic Party, PDP and his over two hundred loyalists in Kokori ward 6, Ethiope East local government area of Delta state, have defected to All Progressive Congress, APC for what the leader described as lack of internal democracy.
Addressing members of All Progressive Congress faithful at Kokori, the former PDP leader, Chief Johnbull Efe Oviri Onochojare expressed dissatisfaction over the manner and conduct of his former party PDP, noting that the attitude of party leaders had made a lot of people to leave the party.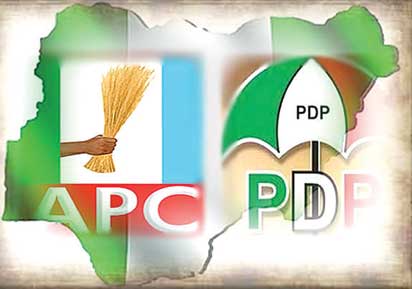 Onochojare said he was once in PDP, left there for DPP and later returned to PDP and now in final bus stop at APC, where discipline, internal democracy and due process is the hallmark of the party,
describing his years in PDP as wasted years.
He said, "I have not seen in any political party except PDP where minority win the majority. It is as bad as that in PDP, no due process, no internal democracy and no respect for leadership, truth is
zero, a party where only one man decides and it is over.
Receiving the PDP defectors, the Ethiope East party Chairman, Pastor Steve Eruotor, party leaders, Chief Philip Eyagomare, Chief Tony Erukeme and ward chairman, Chief Jerome Manuwa described the former PDP leader as grass root politician whose defection will bring back other lost sheep.
In a separate statements, Eruotor and Erukeme, commended the leadership of the party, Chief Asiwaju Tinubu and Chief John Odigie-Oyegun for their leadership style, noting that what the party
had experienced in Kokori will eventually happen in all the wards of the local government area.
While calling on all others whom have not made up of their mind to have a rethink, as according to them, the party is ready to receive anybody that is ready to come to the winning train where due process and the rule of the party is respected.
The post Over 200 Kokori PDP members defect to APC in Delta appeared first on Vanguard News.