Davidson Owumi, the General Manager of Rangers International Football Club of Enugu, on Tuesday emerged Chairman of Ex-Rangers International Football Club Association.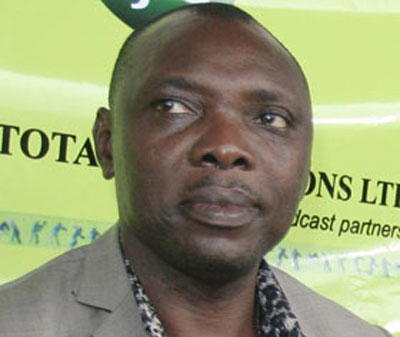 The election which was conducted at the Nnamdi Azikiwe Stadium in Enugu produced Owumi as the chairman with 33 votes as against his opponents' scores of 18 and zero votes.
Arthur Egbunam had 18 votes, while Stanley Okoronkwo had no vote.
In the election into the post of Secretary, Edmund Ndukanma won with 35 votes as against Sunday Emele's 15 votes.
Christian Isiadinso became the Vice-Chairman after getting 25 votes to beat Ifeanyi Ezeji and Ignatius Okafor who had 16 and 9 votes respectively.
For the post of Financial Secretary, Michael Ogbodudu defeated Akim Ashiru after getting 37 votes as against his opponent's 10 votes.
Officers elected into the posts of Publicity Secretary, Assistant Secretary, Treasurer and Welfare Officer were unopposed, with Harrison Okagbue becoming the Publicity Secretary.
Joseph Aniadinso became the Treasurer, while Napoleon Ilozulu and Ifeanyi Mazili emerged the Assistant Secretary and Welfare Officer respectively.
Speaking after the elections, the Association's Grand Patron, Emeka Nwosu, said that the elections were free, fair and transparent.
He advised the new executive committee members to always be together, work in harmony and take the Association to higher heights.
"As you can see today emerged a new chairman, Davison Owumi, and I think everything went smoothly and there are no manipulation of any sort,'' Nwosu, who is also the Senior Special Adviser to the Anambra Governor on Inter-Party Affairs, said.
He urged the new leaders to integrate members who were absent at the elections and those that are passionate about Ex-Rangers.
The outgoing association chairman, Christian Chukwu, disclosed that the swearing-in of executive committee members and handing-over to the new executive committee would hold next week.(NAN)
The post Owumi becomes chairman of Ex-Rangers International FC Association appeared first on Vanguard News.