The Pension Transitional Arrangement Directorate, PTAD, recently concluded the first phase of verification exercise of defunct Nigerian Telecommunications Limited (NITEL) and its mobile subsidiary, MTEL. At the Ketu, Lagos centre. Leader of NITEL/MTEL Pensioners Union, Comrade Austin Onokpise told Vanguard that the decision by the federal government to start paying them pensions have brought them relieve.
Excerpts:
WHY were NITEL/MTEL workers not being paid pension?
At the time of privatization of NITEL/MTEL, there was a five year buy-out policy, which entails that the new buyers will pay off the workers five years benefits. However, that policy was not part of the condition of service stipulated in the labour law. Nigeria is one of the affiliates of the International Labour Organization, ILO, and by that we are entitled to life pension after retirement. As a civil servant, it is expected that after retirement, you will run your pension for life and that is what PTAD has been able to make possible for us.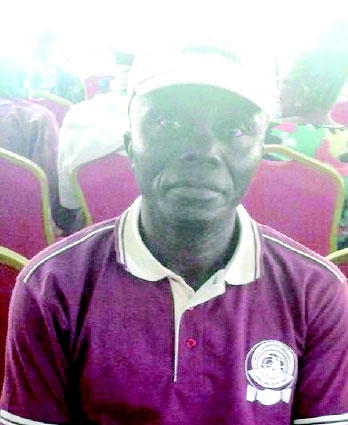 What has been your experience all these years?
NITEL was a baby from the Post and Telecommunications and Nigeria   Telecommunications and they were primarily in charge of international calls. So in 1985, both parties came together to become Nigeria  Telecommunications and the sister company went as Nigeria Postal Service, NIPOST. However, they are all children of circumstance from Post and Telecommunications.
How do you feel regarding the verification exercise?
You don't need to say it. For a man that is entitled to his right, it is just like giving you back your right. Definitely an average man should be very happy to have been restored back to his primary goal of life pension. When you talk about pensioners, in the advanced world they are addressed as senior citizens. These are people that have served their father land and in turn are rewarded later on in life. So it is a good thing that government has decided to start paying us pension. The development has relieved us from every mental and psychological tension you can think of. And we are all happy.
We are pleased with the management of PTAD, even with the Executive Secretary. When you are occupying an office, a basic responsibility is to do what is expected of you in that office. As a mother, the Executive Secretary has played that role and you can see the comfort during the verification exercise. Previously you will see pensioners falling and dying off, but this time around, we were attended to while seated under a very good atmosphere. And the response was very fast.
The post Pensioners are treated with dignity during PTAD verification — Onokpise appeared first on Vanguard News.