TOP Nigerian taekwondo practitioner, Emmanuel  Peters-Oghenejobor has called on fellow colleagues, to close ranks and move the sport forward against the back background of teeming youths who are waiting to be discovered.
Peters-Oghenejobor who won silver at the Barcelona 1992 Olympics, where taekwondo was first introduced to the Olympics Games, stated that taekwondoists in the country must come together and rescue the sport and give hope to many talented athletes who are wishing to practice.
"Nothing is happening in taekwondo. By now we expected that we will be up and running so that all the mistakes of the past will not be repeated.
"Some of us have reached to the Nigeria Taekwondo Federation president, Magaret Binga, but she has not shown any indication she wants to reconcile all aggrieved taekwando practitioners.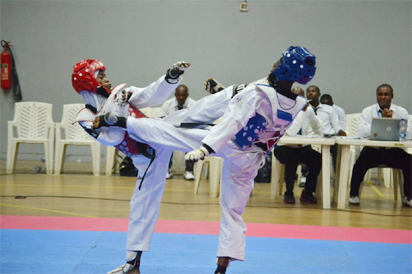 "Unfortunately, it seems the federation is still continuing with the culture of ignoring those of us who have something to offer the game.
"And so since they refuse to acknowledged us we will continue to run our own programe and discover athletes," said the former athlete who has sponsored many tournaments on his own.
He added that it was a crying shame sports in the country continue to suffer neglect after all these years.
"During our time we were always complaining about things they are not doing right.
"This trend is still continuing  even in a frightening dimension. It is a shame that sports administration is not making amends"
The post Peters-Oghenejobor roots for taekwondo revival appeared first on Vanguard News.