Super Eagles midfielder, Ogenyi Onazi believes that the team will be stable with the absence of captain John Obi Mikel.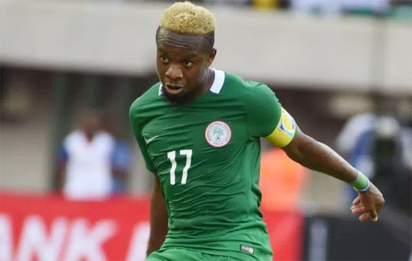 Mikel whose experience is vital to the balance of the Super Eagles, will miss the match due to issues concerning his work permit in China. But Onazi assured that things will be okay.
"Yes, we are doing well and everyone is happy to be back again to represent our dear country and the spirit here is very high. The training has been going on well and come Friday night we will be ready to take to the pitch.
"We all know our captain will be missing from the game, but I'm confident the rest of us here can hold our own and give Poland a good game. Hopefully, we will win for him," Onazi concluded.
The Trabzonspor midfielder is expected to captain Nigeria in the absence of skipper Mikel Obi when they file out against Poland tonight.
The post Poland vs Nigeria: Onazi confident Eagles can cope without Mikel appeared first on Vanguard News.