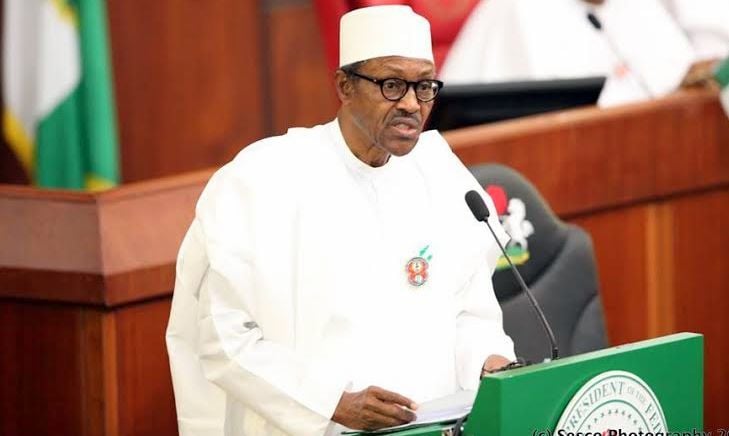 President Muhammadu Buhari has reiterated his administration's continued commitment to the economic and social development of the country.
Represented by the Vice President, Prof. Yemi Osinbajo at the 11th edition of the Bola Tinubu Colloquium, themed "Next Level: Work for the People'', the president said although the task ahead would be challenging, his administration would excel.
"We are here for the 11th edition of the Bola Tinubu Colloquium.
"This is a yearly gathering where we tend to question and interrogate some of the difficult questions on economic and social development not just in Nigeria, but across the world in celebration of the man who has spent the last 30 years of his life in creative and catalytic public service.
ALSO READ: VOICE OF COURAGE: Selected speeches of Obafemi Awolowo (Vol 2)
"So, the next level promises to be exciting; it promises to be as challenging as possible, (compared to) where we are coming from.
"But, as the president has said repeatedly, we have no other focus, we have no other commitment, but the progress of this country.
"And, we will ensure that step by step, we will get to where we promised the country that we are taking it to.
He described the APC National Leader Bola Tinubu, on his 67th birthday, as "a man with a reform vision that is worth celebrating''.
Tinubu, in his response, appreciated the president, his vice as well as all well-meaning Nigerians for celebrating him on his day.
ALSO READ: Second term: Can Buhari reinvent himself?
As a leader of the APC, Tinubu said that "the Next Level'' was not just a "trendy campaign phrase" that could be quickly forgotten, but one that had a deeper meaning.
He noted that the APC led government was not performing badly, but stressed that there was still more work to be done.
"We have to keep criticizing ourselves to become better,'' he said.
Tinubu urged government to work for the people in a way that they would be encouraged to be self-sufficient.
The post President Buhari assures Nigerians of continued development appeared first on Tribune Online.