Lagos – Mr Deba Uwadiae, Publisher, New Americans Magazine based in Columbus, Ohio, U.S., has advised media houses in the country to merge for them to meet the high cost of production and earn profit.
Uwadiae, who gave the advice when he visited the Lagos office of the News Agency of Nigeria (NAN), said merger would enable them to be in a better position to meet up with their financial responsibilities.
According to him, the Nigerian economy needs a strong press that will continue to galvanise the nation.
The publisher said: "With the state of the economy, media houses will need to come together to evaluate and ask questions if they need the number of media due to the evolution of the new media.
"The way it is right now, a lot of people in the media are not being paid salaries as at when due. And so, the media itself is weakened, so people are working just to survive.
"If you weaken the press, you weaken democracy, so you need to make sure that the press is empowered and the press need to work, consolidate and come together to become one.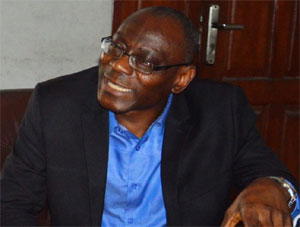 "With the situation, what we have to do is, do we need the number of media houses. When you look at the economy, people are going digital, everything is read online, and people can hardly buy newspapers.
"So, those are the things the newspapers have to start looking at. We have newspapers or magazines, are they making enough money from sales?
Uwadiae added that there were many newspaper houses competing for the same advertisements from a few organisations that actually advertise daily.
"They need to merge so that they can improve because that started happening in the U.S., newspapers started buying newspapers.
"Like in my city, Columbus, we have only one daily newspaper serving about 1.2 million people and it is called Columbus Dispatch,'' Uwadiae said.
He also urged the media to start giving out free copies of newspapers and magazines to the society even if most of its content might entail more adverts.
"We need to start giving out copies free to people. For instance, apart from those that subscribe that we mail to, we distribute free in Columbus.
"There are magazines that distribute 200,000 copies but they have adverts, yet people also know where to pick them,'' Uwadiae told NAN.
Uwadiae said that if the media could come together to also agree on which of them would report daily and another evening, journalists will do their work effectively, journalists will be paid and democracy would be strengthened and the media will be more determined.
"If publications merge, you won't have this issue of journalists not being paid. There are a lot of things journalists can do but not staying where you are not paid for two years, it's sad,'' he said.
On the elderly, the publisher called for a platform to cater for the elderly so that after their retirement, they could have long lifespan.
"You find a lot of things happening to the elderly when they don't receive their pension, some begin to stress themselves by trying to survive, which results to high blood pressure and finally death.
"It is sad because we have people that have served 35 years and they leave service for three four or five years, they don't even get their gratuity and they don't get the pension or the pension is not even regular.
"And that is why immediately they retired, they don't last. The country needs a working structure for the elderly.
"For at least the past 30 years, the country has never been fair to the elderly, so when one retires, it is like you are being abandoned,'' Uwadiae said.
He advised the government to ensure that pensioners received their pensions as at when due even if they could not provide much, pensioners should not be owed,'' he said.
He, however, urged the state and local governments to take the initiative of taking care of the elderly and not wait for the federal.
"Local governments can get a place for the elderly to come for daily attendance and go back in the evening. Then it can graduate to where they can be housed while the federal government funds.
"People with less family can as well provide homes, privatise where government can subsidize without waiting for the Federal Government,'' he said. (NAN)
The post Publisher wants newspapers to merge for profitability appeared first on Vanguard News.