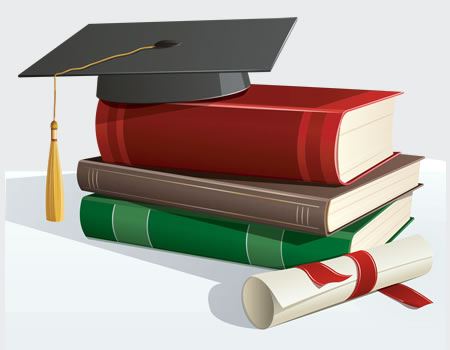 It is almost impossible to pursue and successfully nurture a dream fervently in Nigerian universities and her ill-fated educational procedures, for it is clearly understood that the best comes when passion is accompanied with the elastic limit of thrive. There is this inimitable euphoria that galvanizes the thoughts of every high school graduand in this country. Yes, right as it may be, but does it come easy as perceived in our faltering educational policy? Let me quickly run you through the rebellious polity of the parasitic educational system I am talking about.
In Nigeria, passing the popular Senior Secondary Certificate Examination (SSCE) does not guarantee you an opportunity to the colleges but a step to experiencing one of the rots in the system. The Joint Admission and Matriculation Board (JAMB) examination is one tarrying parasite again after successfully making the necessary credits in the required subjects of one's choice course. Not to think of the Post UTME/JAMB introduced in late 2006 by the decision of Chief Olusegun Obasanjo.  For the tertiary institutions to screen her candidates, post UTME was adopted and it birthed the major rots in the process, dreams were desecrated and same taken with levity as though, they were mere wishes by the admission management of different institutions.
However, statistics has rightly proven that about 65 per cent of first degree undergraduates across various tertiary institutions in the country are not studying their desired courses. It is really bemusing to see that many had resulted to the course they are studying because of the despoilers of their fates and for the fear of not ageing beyond the minimum age requirement for job opportunities after graduation.
Bauchi will never bend its back again for an oppressor to ride ― Dogara
Like many others, life was not a bed of roses for me, especially because of the home I grew up, my parents could barely read and write but my dream of becoming a lawyer has never eluded me for once, not even at the excruciating score I had in my first JAMB attempt. There wasn't anybody to console or put me through the process to extricate possible future woefulness. I was wholly determined to make a mark in my family by utilising my wits to accomplish my dream of becoming a barrister. I remember vividly the constant chastisements from the Mathematics teacher that I left Arts Department for Science. He wanted me to compete with my fellow colleagues like we did in junior classes but I was reticent on his decision. Law was the utmost in my mind and as we have been orientated by our then principal that only people who are passionate about becoming lawyers should make Arts their choice of department. Hence, no regrets.
In my class, over two-third of eighty-nine of us wanted to study law, with many concluding University of Lagos (UNILAG) to be their choice institution to accomplish this dream. Mine was University of Ibadan (UI), simply because of her self-acclaimed 'first and best' parlance. Most of us were already seeing ourselves as prospective lawyers but it actually dawned on us that it is one thing to dream and another to fulfil it. Fast forward to seven years after our graduation, only about three of us are still pursuing the dream we all shared then, two are still in school studying law and one is already a barrister. About me, I have abnegated myself of same after three attempts in University of Ibadan, with gut-wrenching denials at the point of post-UTME even with clear passes. The last attempt was the most annoying. I had with determination scored 278 in JAMB and 65 in Post-UTME, already basking in my dream you would conclude right? But the persons with the score of 68 were the last people selected for admission as was their tradition.
In 2016, the Nigerian Senate passed the Joint Admission and Matriculation Board, JAMB Act (Amendment) Bill, 2016 (S.B. 245) after it scaled a third reading. This bill seeks to extend the validity of the Unified Tertiary and Matriculation Examination (UTME) conducted by JAMB from one to three years. This comes after the Federal Government had cancelled the post-UTME that was always conducted by tertiary institutions for candidates seeking admission. If the amended bill by the Senate eventually gets the assent of the President to become a law, it is capable of grounding Nigeria's fast depreciating education having its chief highlights of the major changes to the existing JAMB Act: that the UTME result will now be valid for three years. It is currently valid for a year; if a candidate seeking admission into a tertiary institution fails to secure admission the same year he or she wrote the UTME, such person will have to write another UTME the following year to stand another chance for admission.
It is not uncommon to say that many have thrived in the process of not giving up on their dreams possibly because of a reason associated to our educational system or another. They willingly embraced courses given by their respective institutions, graduated and found their way back to their dream courses as second degree.
Now that JAMB is fast approaching, it is possible to see that some dreams will be shattered as usual. Some will even brood over it to the extent of committing suicide. Will that avert the occurrence? No! Maybe. Accept the fate, start working on another opportunity, accept the course that you are given, there are opportunities of pursuing dreams to the latter. The system no matter how challenging it is, should not be a constraint.
Adekunle is a member, National Youth Service Corps, Ibadan, Oyo State.
The post Pursuing a dream in Nigerian tertiary institutions appeared first on Tribune Online.