By Emman Ovuakporie
ABUJA—SOME members of the House of Representatives, yesterday supported the call by National Union of Local Government Employees, NULGE, for autonomy for the third tier of government in Nigeria.
But the lawmakers placed more emphasis on financial autonomy to free local governments from the shackles of state governors who, in most cases, see them as an extension of the state government.
In his comments, Uzoma Nkem-Abonta, Chairman, House Committee on Public Petitions, representingUkwa East/West Constituency of Abia State, said local governments should enjoy financial autonomy to enable them function optimally to enhance grassroot development.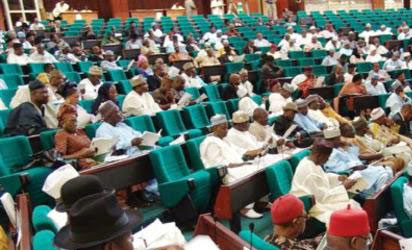 He, however, explained that to fulfill the aspirations and spirit of the third tier of government, it was designed to have semblance of a full fledged government with legislative and an executive arms that were democratically elected as provided for in Section 7 of the constitution of the Federal Republic of Nigeria as amended.
He said:  "This is to enable decisions and policies arrived at have the force of law but do they also want a police or army or even a judiciary, the constitution do not envisage this.
"In a bid not to make it an appendage of the state, financial autonomy will make   the third tier of government function optimally.''
In his reaction, Ehiozuwa Johnson Agbonayinma,PDP, and Chairman House adhoc C'ttee on Nigeria/US Relations representing Ikpba Oha/Egor Fed Constituency in Edo State, supported the idea of financial autonomy for local governments but quickly pointed out that caretaker committees should no longer be allowed to man local governments.
According to him, this is another monumental level of corruption.
He said:  "All along, we had a three-tier system of government, then suddenly, governors started imposing caretaker committees which is an aberration that must be jettisoned as this further encourages corruption.
"What this translates into is that if governors can wake up one morning and suspend democratically elected local governments, then Mr President can equally wake up one morning and   suspend a democratically elected governor and appoint a caretaker governor to run the affairs of a state.
The post Reps back financial autonomy for LGs appeared first on Vanguard News.