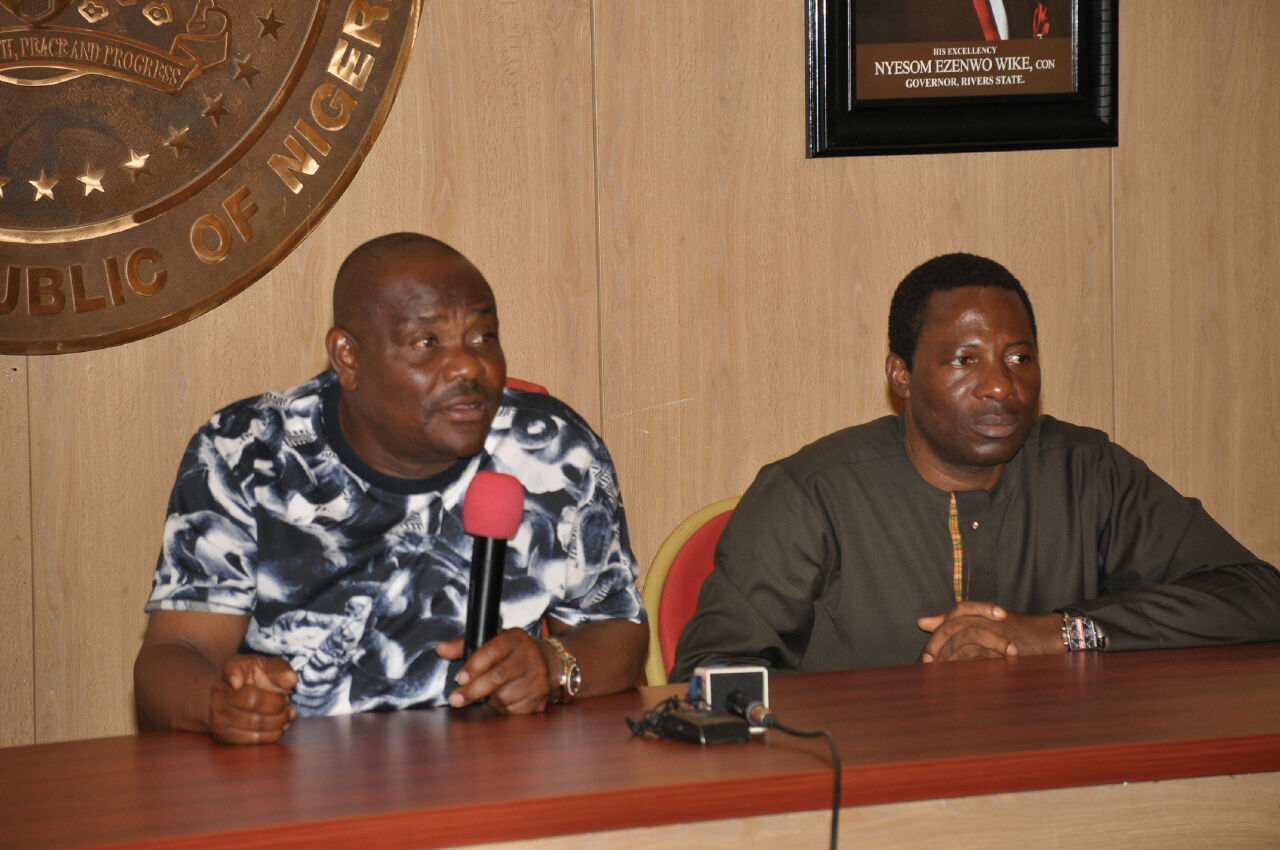 The Rivers state government says it will not "succumb to the juvenile antics of the All Progressives Congress and its security surrogates".
Reacting to the statement that N111 million had been recovered from the bribe Nyesom Wike, the governor, gave to some officials of the Independent National Electoral Commission (INEC), Austin Tam-George, Rivers commissioner of information, accused the the federal government of launching a smear campaign against Wike.
On Tuesday, Damian Okoro, chairman of the panel set up by the police to investigate irregularities that almost marred the December 10 legislative rerun election, presented a report to Ibrahim Idris, inspector-general of police.
Okoro had said a "total sum of N111m out of N360m was recovered from 23 electoral officials", and that three senior INEC officials got as much as N20m, while others got N15m to influence the rerun election.
"By this investigation, this panel has diligently unraveled what went wrong with the re-run election in Rivers, the details of which are contained in the report," he had said.
But Tam-George dismissed the panel's reports, describing the allegations as "shameful, defamatory and reckless in the extreme".
"Never in the annals of infamy have we seen a vital state security institution descend to the lowest depths of blackmail and criminality, as the Nigeria Police Force has done in this case," he said in a statement.
"A month ago, we alerted the world to the dark, Orwellian plot by the Nigeria Police to implicate governor Wike in a phoney bribe scandal.
"Now, the Police appears to be acting with shocking predictability, by making wild and completely groundless allegations against Wike."
He challenged the police to show proof that Wike financially induced INEC officials.
"Does the police have bank records of the purported transactions between governor Wike and the electoral officers? We challenge the Nigeria police to move quickly to prosecute and imprison the so-called electoral officers on the basis of this dubious investigation," he said.
"We strongly believe that the police is desperately seeking to divert attention from the disgraceful and criminal roles played by its officials, in the snatching and stuffing of ballot boxes during the December polls."
Follow us on twitter @thecableng
Copyright 2017 TheCable. Permission to use quotations from this article is granted subject to appropriate credit being given to www.thecable.ng as the source.
Source: The Cable