…Celebrates centenary
By Rosemary Onuoha
ROYAL Exchange Plc has announced plans to undertake a corporate restructuring of its key operations even as it unveils plans to mark 100 years of operations.
Group Managing Director, Alhaji Auwalu Muktari, disclosed this in a parley with insurance journalists in Lagos last week, saying, the restructuring is   to enable the group and its various subsidiaries become more nimble, efficient and able to respond to the ever-changing demands and needs of its clientele across the country.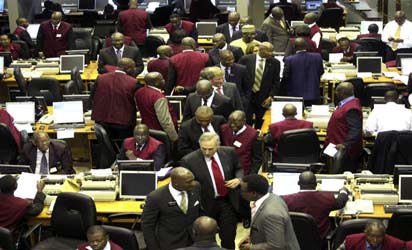 Speaking on   plans to celebrate the company's   centenary and remain relevant in the Nigerian Insurance market for the next 100 years, Auwalu said:   "Royal Exchange has been operating in Nigeria since 1918 and this year marks our 100 years of offering best-of-bred insurance services to our various clients across the country and beyond and also meeting the expectations of our stakeholders.
"As we embark on the next 100 years, it is important that we reassess the fortunes of the company, and devise plans and strategies for the next century in order to remain relevant now and in the years to come, while satisfactorily meeting the expectation of all stakeholders.
"Our restructuring process rests on three main pillars, namely digital transformation; efficient distribution channels and business process remodelling.
"As a group holding company with five subsidiaries across the insurance and financial services landscape, it has become of vital importance that we seek to improve our efficiency across the group by leveraging on cost discipline, astute capital allocation and investments and deployment of operational know-how to make Royal Exchange a leaner, faster, smarter organization, equally adept at meeting the ever-changing needs of the consumer, wherever they are, offering them products and services they want, when they want it and how they want it."
The post Royal Exchange undertakes corporate restructuring appeared first on Vanguard News.