By Gabriel Ewepu
THE Minister of Mines and Steel Development, Dr Kayode Fayemi, said that Russia has not yet indicated interest to invest in Ajaokuta Steel Company. Speaking in Abuja, Fayemi assured that the technical audit on Ajaokuta Steel Company will be ready in six weeks.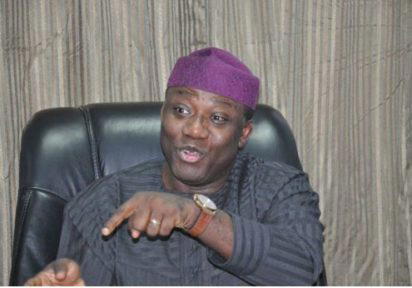 He maintained that the Buhari-led administration has demonstrated its commitment to revive the company. According to him, the steel complex had been a victim of bad planning and poor execution by past administrations, which the President wants to correct. He said: "The Russian government has not indicated interest in Ajaokuta.
Yes we have had offers from companies from Ukraine, Russia, Belarus and even Nigeria. "I have met with the Russian Ambassador the same way I have met with the Ukrainian Ambassador and many other ambassadors.
"The Russian ambassador told me they can offer technical, management or audit support, but not as a country bringing in money to take over the complex.
"No fewer than 14 parties have shown interest in running the complex, but government's position is that we would not do any concessioning without a technical audit.
"Our interest is to make it work, so that it can create jobs and wealth, and we are ready to work with the National Assembly and other stakeholders to ensure its success."
He added: "Many are saying Ajaokuta is 98 per cent completed. The Ministry believes that can only be determined by the outcome of the technical audit, which should be ready in about six weeks.
"Ajaokuta is an inherited challenge. The Chief Olusegun Obasanjo administration concessioned it, the President Umaru Yar'Adua government revoked it. And the case went to London Court of Arbitration.''
The post Russia yet to indicate interest in Ajaokuta Steel – Fayemi appeared first on Vanguard News.