International Paralympic Committee president Andrew Parsons Thursday said Russian athletes were "as clean as any others" at the Pyeongchang Winter Games as he defended the decision to let them compete as neutrals despite a mass doping scandal.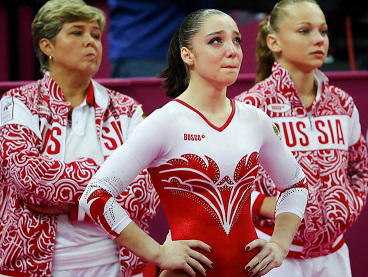 Thirty Russian athletes will take part in the Paralympics, which begin Friday, competing in skiing, snowboarding and wheelchair curling under a neutral flag after the IPC banned Russia in 2016.
It echoes the situation at last month's Winter Olympics in Pyeongchang, where 168 Russian athletes passed as "clean" took part as neutrals — only for two of them to fail doping tests.
Not everyone was happy with the IPC's decision, with German Paralympic Committee president Friedhelm Julius Beucher reportedly slamming it as a "slap in the face to clean athletes".
But Parsons, who took over as IPC president six months ago, defended the move, insisting the Russians had "progressed a lot — we have to recognise that".
The Russians at Pyeongchang had to meet strict criteria and were being closely monitored, he added.
"With a good degree of confidence, we can say that these athletes competing here are as clean as any other athletes competing in these games," Parsons told a press conference in Pyeongchang.
The IPC banned Russia in 2016 after revelations of a widespread and highly orchestrated doping scandal. No Russian athletes were allowed to compete in the 2016 Rio Summer Paralympics.
The Russian question loomed large over last month's Olympics. Despite the two failed tests, the International Olympic Committee lifted Russia's suspension three days after the closing ceremony.
The post Russian athletes 'as clean as any others' says Paralympics chief appeared first on Vanguard News.