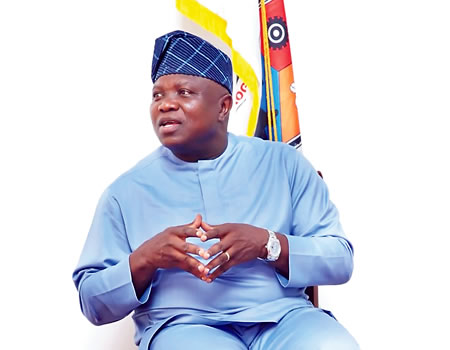 The Lagos State government has expressed discomfiture over the closure of any school for whatever reason in the state.
The state's deputy governor, Dr Idiat Adebule, said this in a statement made available to newsmen by the Director of Public Affairs unit of the state's Ministry of Education, Mr Adesegun Ogundeji.
According to her, government is not favourably disposed to closures of schools, but rather to ensure that schools comply with approval and operational guidelines laid down by the government.
She cited the alarming rate of out-of-school children and unemployment in the country as a major reason for government's unhappiness over school closures whenever such situation demands.
While noting that challenges in the management of private schools in the state are enormous, she pointed out that at the same time, a total of 1,010 and 670 public primary and secondary schools in the state respectively cannot all alone provide access to quality education for the teeming school going-age children in the state.
UPDATE: Nigeria Immigration Service interrogates Dokpesi over passport
Adebule, who also oversees the state's education sector, said up to 5, 302 private primary and secondary schools had registered with the state government so far with 1,574 (representing 30 per cent) from the figure registered under the current administration without compromising standards.
And this number, she pointed out, excluded the over 6,000 applications at varying stages of approval process at the moment.
She said even at that, government does not only give approval to schools but also engages them frequently on issues of public concerns and equally monitors their activities to ensure they comply with the world best practices in the sector.
She said since approval process had been made easy, faster and transparent and operational guidelines cost-friendly, all private school operators as well as prospective ones are expected to go by the rules and regulations guiding their operations and not attempt to cut corners for whatever reason.
She said the state would do all it could to avoid another school collapse and unnecessary loss of lives anywhere in the state.
The post School collapse: 'We're unhappy shutting schools, but operators must comply with standards' appeared first on Tribune Online.