By Peter Egwuatu
SHAREHOLDERS seem to be taking position in Consolidated Hallmark Insurance Plc as the share price of the company went up by 40 percent in nine days trading on the Nigerian Stock Exchange, NSE.
The company, which share price, fell below 0.50 kobo per share when the NSE removed price cap rose to 0.37 kobo per share at the end of trading on Thursday, March 8, from 0.25kobo per share it closed on Monday, February 26, 2018.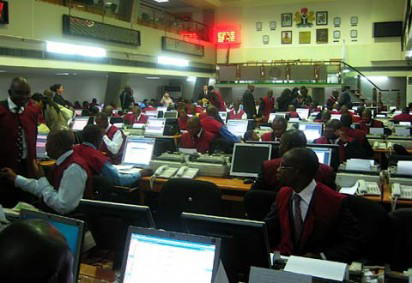 The recent removal of the price cap by the NSE had led to fall in the share price of some stocks, especially in the Insurance industry as some shareholders began dumping their shares for fear of losing value.
Reacting to this development, Managing Director, Consolidated Hallmark Insurance, Mr. Eddie Efekoha said: "The removal of price cap affected mostly the insurance companies because of the low penetration of insurance services in the country. But, for our company, the shareholders have started taking position. The reason is not far-fetched. The company has demonstrated consistent ability to deliver returns to its shareholders over the years, and an analysis of its financials shows strong positive fundamentals.
"Majority of the shareholders of company have, therefore, continued to hold on tightly to their stocks, not willing to sell, while others are beginning to take positions now that the cap has been lifted, thereby providing more liquidity for the stocks."
He further expressed confidence that discerning investors would rather scramble to take position on the stock, at a bargain price now rather than sell their valuable stock that has consistently made returns for them via growth in assets and dividend payments over the years.
He said the intrinsic book value of the stock is presently over 70kobo, and with its current liquidity levels in the market, more market players are now gearing up to take position while expecting an upside in price especially against the backdrop of the expected 2017 year end financials.
The post Shareholders take position on Consolidated Hallmark as share price gains 48% appeared first on Vanguard News.