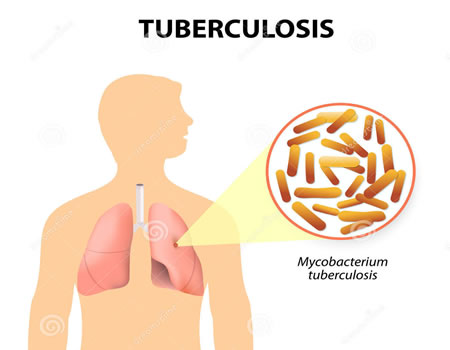 Tuberculosis is a contagious disease caused by bacteria known as mycobacterium and it usually affects the lung of humans and other parts of the body like the brain and spine. According to World Health Organization (WHO), tuberculosis popularly known as TB, remains a security threat to health as it is one of the top 10 causes of death worldwide causing about 1.3million deaths in Nigeria in the year 2016.
As contagious as tuberculosis is, it is not easy to contact but someone with close contact with the victim like a colleague at work or a family member has a high risk of getting infected, it is therefore advisable for tuberculosis patients to protect themselves so that family and friends will not be infected.
According to research, most people with active TB who had appropriate treatment for at least two weeks cannot spread the virus nor infect the other person but could be complicated if the virus is not properly treated or treatment not completed as its complications could be fatal.
Reps Speakership: Some APC NEC members back Oyo candidate ― Chieftain
It is the quest to tackle this deadly infection, which WHO says claims the lives of nearly 4,500 people with about 30,000 people failing ill daily.
This is why the global body is showing more urgency in tackling the disease with the theme of this year's World TB Day  as, 'It's Time'.
Research has shown that factors that has led to the increase rate of the virus in Nigeria amongst others factors include weakened immune system, poverty and substance abuse, lack of medical care, living or working in residential care facility and tobacco use.
Out of the listed factors responsible for increase of TB in Nigeria and some African countries, lack and ignorance of medical care have been considered the major factors. In most cases, infected people do not have access to proper treatment and some could not afford the treatment of the virus.
Apart from the "wellness on wheels" initiative, Ogun state has about 216 TB centres around the 20 Local Government and 37 Local Council Development Areas (LCDA) of the state and according to report about 3,222 cases have been confirmed cured.
Nigerians should support and encourage people to go for testing and treatment. Genuine action is required now as 'It's Time' to end tuberculosis.
Soneye Nosimot,
Abeokuta.
The post Tackling tuberculosis appeared first on Tribune Online.