Stories by Yinka Kolawole
United Bank for Africa (UBA) Plc and China Development Bank (CDB) have announced the signing of a $100 million seven-year loan agreement to finance the development of small and medium enterprises (SMEs) in Africa.
The loan deal will enhance UBA's capacity to provide access to finance SMEs across the 19 African countries where the bank currently operates.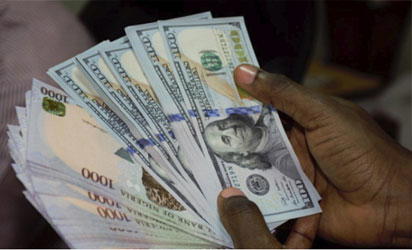 Speaking during the signing ceremony, Chairman of UBA, Mr. Tony Elumelu, said that the fund will boost SMEs across Africa, noting that CDB's interest in supporting SMEs aligns with UBA's vision in growing business across Africa.
"In UBA, CDB would have an enduring partner in reaching out to Africans as UBA provides banking services to over 14 million people across 20 African countries, and like CDB, UBA funds critical infrastructural projects on the continent,"  Elumelu said.
Group Managing Director/CEO, UBA, Mr. Kennedy Uzoka, noted that the line of credit is timely, as it would further encourage African entrepreneurship particularly as the funds will be applied to SMEs, which are important for inclusive growth on the continent, and also complement the recovery of economic activities.
Uzoka stated: "We are excited to partner with CDB, the Development Financial Institution of the Chinese Government, on this historic transaction, as we strongly believe that the facility will serve as a catalyst to the sustainable development of commerce and industry in Africa through provision of critical financial interventions to SMEs across our presence countries."
Also commenting, President of CDB, Mr. Zheng Zhijie, said the agreement is the beginning of cooperation between UBA and CDB that would translate into an enduring business relationship between China and Africa, and Nigeria in particular.
He said: "UBA is a leading and dependable bank not only in Nigeria but Africa, and this partnership will help our bank to accelerate its business objectives in Africa, more importantly as we deepen our investment in energy, road and rail constructions, infrastructure in Africa."
CDB which was founded in 1994 is the largest Chinese bank for foreign investment and financing cooperation.  It provides medium-to-long-term financing facilities that serve China's major long-term economic and social development strategies.
UBA is one of the largest commercial banks in Nigeria and operates in 19 African countries. Globally, the bank has over 1,000 branches and customer touch points, serving over 14 million customers.
The post UBA, Chinese bank seal $100m deal to boost African SMEs appeared first on Vanguard News.