By Yinka Kolawole
The United Nations Global Compact (UNGC) has established a toolkit aimed at leveraging available opportunities for Micro, Small and Medium-scale Enterprises, MSMEs, in Nigeria.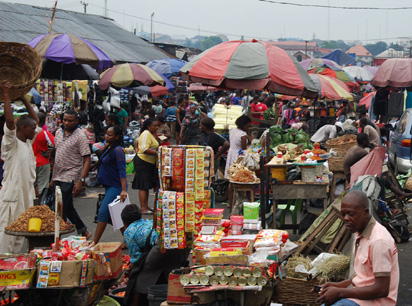 Olajobi Makinwa, Head of Transparency and Anti-Corruption, UN Global Compact, disclosed this during the Local Network's Anti-Corruption Collective Action Incubation Lab Workshop in Lagos, convened by UNGC Office, New York and Global Compact Network Nigeria, and supported by Siemens.
Makinwa said: "The toolkit will include regulatory compliance; how do they comply with regulations in the country? You have to be registered as an MSMEs. Once you register, then people who want to give you loans can see that you are a registered company. Then you need to put your control in place; you have to put you books in place, and train your staff."
She stressed that the toolkit was designed to help MSMEs strengthen their internal compliance against corruption and become attractive to banks.
"If a bank wants to give you a loan and sees that you comply with all these things, then it shows that you are a company operating with integrity. I think for us it is helping them to understand that it is not impossible for them, as MSMEs, to fight corruption," she added.
Similarly, Chief Executive Officer, Convention on Business Integrity (CBi), Soji Apampa, said:
"The major message for MSMEs is that it is possible to improve how they appear to funding institutions like banks, and it is centered on improvement to their governance and internal controls. We are trying to show them that if they improve their governance and internal controls, they will also improve their attitude towards corruption. If they tighten up their processes and procedures, they will look more attractive to their banks."
Apampa said MSMEs could use the toolkit to assess themselves. We will introduce assurance services where banks and other financial institutions can ask for third-parties to go in, review these things that the MSMEs claim to be in place and score it. So we are creating a scoring process as well and the quality of governance and controls that an MSME has can be rated.
"Today, what we are doing with the MSMEs is to strengthen the preventive side in the fight against corruption, and we think that working together with the government, we can move society closer to less tolerance for corruption," he stated.
The post UN unveils toolkit for MSMEs in Nigeria appeared first on Vanguard News.