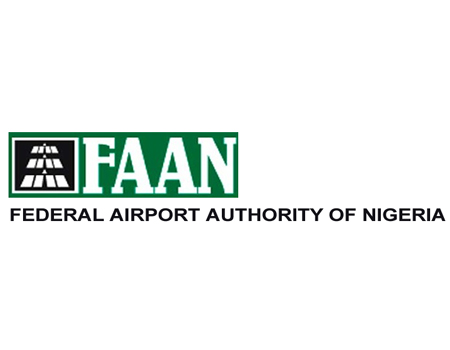 In other to meet the challenges of maintaining airports across the country, the Nigerian Union of Pensioners (NUP), Federal Airports Authority of Nigeria (FAAN) branch, has called for the implementation of the passenger service charge proposed by the authority last year.
Speaking with aviation journalists in Lagos, chairman and secretary of NUP respectively, Comrades Rasaq Ope and Emeka Njoku, called on the minister of State for Aviation, Hadi Sirika to as a matter of urgency ordered the implementation of the new passenger service charge in order to meet up with the current economic challenge.
"We are aware of how much the private terminal is charging passengers and other customers and FAAN has not increased its passenger service charge in the last nine years. It is based on this that we call for the implementation of new charges to enable them meet the growing challenges of airport maintenance"
The union also urged Sirika to ensure all debtors of FAAN commence the settlement of debts owed the agency adding that the minister had been so quiet on those owing FAAN especially airlines and concessionaires.
Certificate of Return: Okorocha is on his own ― APC
The representatives of the Union lamented how the billions of naira being owed FAAN by various concessionaires and airlines were crippling the operations of FAAN.
Speaking on the proposed carrying of fire arms by FAAN aviation security personnel, NUP called for the creation of a special unit that will be in charge of the fire arms just as the union called for the training and retraining of FAAN workers to meet the current trend of operations.
Condemning what they termed undue interference from politicians in the running of the organization, the union representatives declared: "We don't want FAAN to collapse and the minster must act fast, we don't  need grammar because the minister of State for Aviation, Hadi Sirika has failed in the past three years. We ought to have a new national carrier, Maintenance, Repair and Overhaul facilities but nothing".
The post Union tasks FG on new passenger service charge implementation appeared first on Tribune Online.