Manchester United coach Jose Mourinho has confirmed that the club failed with a bid to bring Real Madrid striker Alvaro Morata to Old Trafford.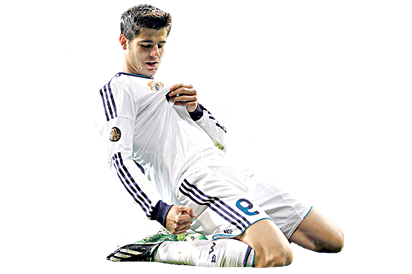 The Red Devils have been in the news as one of the sides likely to land the striker but no agreement could be reached with Madrid.
"I don't like to speak about players who aren't ours, because Morata is not our player. I am nobody to speak about players from Real Madrid," Mourinho told reporters.
"Yes, we have had interest, that is obvious and it's public. We have not come to an economic agreement, that is obvious as well.
"But it's Real Madrid's right to ask for their players the amount of money that they want. We do not determine what the price is of a player of Real Madrid, Real Madrid do that. And we didn't arrive at an agreement with Real Madrid.
"I do not criticise Madrid and I am not going to criticise my board because my board has made the offer, and they have tried to reach an agreement during a time, and they didn't come to an agreement. It's simple."
The post We could not reach agreement for Morata- Mourinho appeared first on Vanguard News.