By Anthony Ogbonna
The First Lady, Aisha Buhari has said that her husband, Muhammadu Buhari became the President of Nigeria because of his love for Nigerians.
She said Nigerians should learn from her husband's doggedness of remaining resolute on whatever they want, pointing out that her husband Buhari did not give up even after contesting several time to become Nigeria's President.
Mrs. Buhari gave the statement in Abeokuta, Ogun state during the a book launch titled: "Buhari vs Yar'Adua: Facing the future," by the Special Assistant on Media to Governor Ibikunle Amosun of Ogun State, Mr Opeyemi Soyombo.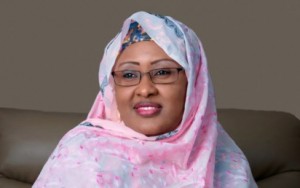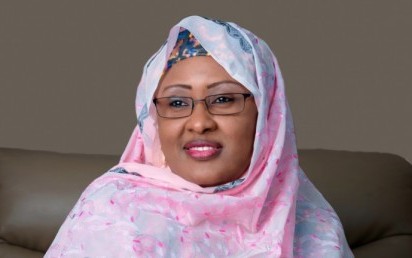 "there are lots of lessons to learn from the life of President Muhammadu Buhari, most especially his doggedness and compassion for the masses. President Buhari contested presidential election consecutively four times before he eventually won in 2015.
"His victory has paid off considering his passion to helping the masses and most importantly, the successes recorded in the anti-corruption war of his government.
"I commend the efforts of the writer for documenting the  Presidential Election suit between the candidate of the All Nigeria Peoples Party (ANPP), Gen. Muhammadu Buhari and President Umaru Yar'Adua of the Peoples Democratic Party (PDP) in 2007.
"This shows that the author has been following with keen interest elections held in the country and the petitions arising from them. In most recent shared views and writings on human and societal development, the investment made on other people gives tremendous yields; thus the facts and authenticity of the book are invaluable."
Aisha Buhari who was represented by Governor Amosun's wife, Mrs Olufunso Amosun, lauded the author for writing the book which is a documentation of the legal struggles of Muhammadu Buhari who challenged the victory of the late President Umaru Yar'Adua in 2007.
The post Why my husband Buhari became President – First Lady Aisha appeared first on Vanguard News.