World Cup qualifiers Tunisia remained the number one national team in Africa when the monthly FIFA rankings were released Thursday.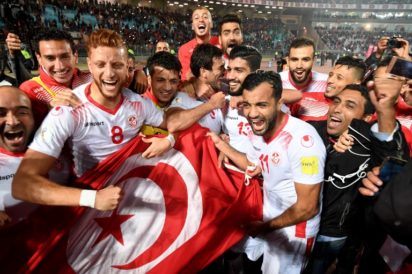 The 'Carthage Eagles' are 14th in the overall placings and the lone African nation among a top 20 headed by World Cup title-holders Germany.
Tunisia and Panama start as outsiders in a World Cup group completed by Belgium and former champions England.
The north African country travel to Russia next month to compete for a fifth time in the global football showpiece and try to improve a poor record at the four-yearly tournament.
Since debuting in 1978 in Argentina with a 3-1 victory over Mexico, Tunisia have failed to win a World Cup match in 11 attempts.
The other African qualifiers for Russia — Senegal, Morocco, Egypt and Nigeria — are among the top six ranked African teams.
Africa top 10
1. Tunisia (14 world), 2. Senegal (28), 3. Democratic Republic of Congo (38), 4. Morocco (42), 5. Egypt (46), 6. Nigeria (47), 7. Cameroon (50), 8. Ghana (50), 9. Burkina Faso (54), 10. Cape Verde (58)
The post World Cup qualifiers Tunisia top Africa rankings appeared first on Vanguard News.