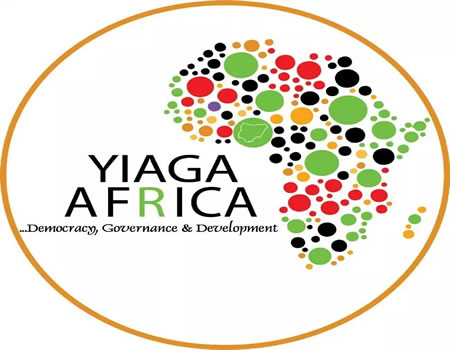 An NGO, YIAGA Africa, has called on youths in the country to be law abiding and shun corruption. The Project Officer of Yiaga Africa, Ms Tracy Keshi, made the call at a forum in Kaduna on Tuesday organised in partnership with Strengthening Citizens Resistance Against Prevalence Corruption (SCRAP-C).
Keshi said that the forum was necessary in order to review the experiences of youths during the 2019 general elections, in relation to voting buying and other election irregularities in Kaduna state.
She said that YIAGA Africa and SCRAP-C, had before the elections, held sensitisation programmes to promote Corrupt-Free Societies in Nigeria with Kaduna, Kano, Jigawa, Borno, Yobe and Abuja as coverage areas.
"We choose Kaduna to be one of our host states because it is a religious, homogeneous state; advocating corrupt-free society will help minimise the influence of hate speech and religious violence in the state," she said.
ALSO READ: Collapsed Buildings: Buhari vows to sanction those responsible,
She further urged the youth to continue to be upright and embrace positive endeavours so that they could be useful to Nigeria.
A participant at the forum, Abubakar Aliyu, said that the sensitisation he had from YIAGA Africa and SCRAP-C, before the 2019 general elections, was an eye-opener to the effect of vote selling and vote buying.
"I was approached to sell my voter card during elections, I refused to sell it because it was the only weapon I have as a citizen of Nigeria to vote for the leader of my choice during the election. Thanks to YIAGA Africa for the sensitisation.
Aliyu Musa, a student of Kaduna State University who, "thanks YIAGA Africa for enlightening us on corruption", described corruption as a symptom that things, somewhere, were going in the wrong direction.
"It is not only government that engages in corrupt practices; as an individual, I have learnt that even playing truancy by staying away from school is corruption.
Ishaq Idris, a businessman, however, said that people who did not comply with laid down rules in the society and failed to be law-abiding citizens should be sanctioned.
"If people should respect rules and regulations that govern the entity –family, enterprise, government, council, country — certainly the society will be corrupt free.
Umma Sani, another participant, expressed concern that some people in authority turned around to manipulate the system to their advantage.
"Custodians of policies, rules and regulations should be held with a high sense of respect and accountability, they should wish to meet their creator with pure hearts," he said.
The high point at the occasion was the swearing of oats by the participants to be conscious of avoiding any form of corruption; either at home or work places.
The post YIAGA urges youths to be law abiding, shun corruption appeared first on Tribune Online.