The Nigeria Olympic Committee (NOC) has commended the Nigeria Rugby Football Federation (NRFF) for adopting its draft constitution.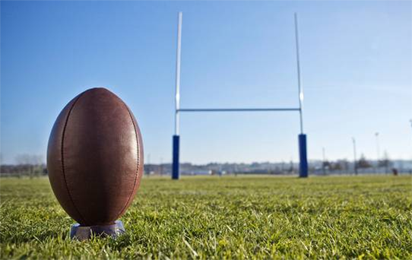 The Secretary-General of NOC, Tunde Popoola, said in Lagos on Monday that adoption of the NRFF Constitution was a milestone in the history of the federation.
"This is a milestone achievement in the history of NRFF; the NOC and the entire sports fraternity are happy about the development.
"You will recall that the suspension of NRFF from the international bodies was as result of an unacceptable constitution; this also led to crisis rocking the federation.''
The secretary-general expressed satisfaction that NRFF was able to come up with an acceptable constitution which would serve as its working tool.
"We, at the NOC, are concerned about ways to resolve the crisis in NRFF because the federation is one of our new members.
"The clubs' representatives, the board members and, most importantly, the representatives of the international body – NOC and Ministry of Youth and Sports – were all there to witness the event,'' he said.
Popoola said that the event took place in a peaceful and rancour-free atmosphere.
The NOC scribe called on all stakeholder in the game to come together and work for the development of the sport.
NRFF held its Extra Ordinary Annual General Meeting in Lagos on Sunday to ratify its constitution.
Khaled Babbou, Rugby Afrique Executive Member, who came as an observer, said that the ratification of the constitution was a step in lifting Nigeria's suspension by the international body.
"I am here to observe the process of the ratification of the NRFF Constitution, and I must tell you I am very happy about what I have seen here.
"This is one of the steps toward lifting of suspension placed on Nigeria by Rugby Afrique.
"I will write my report, and the normal administrative procedure toward lifting of the suspension on Nigeria will follow,'' Babbou said.
Meanwhile, Kelechukwu Mbagwu, President of NRFF has expressed satisfaction with the conduct of the delegates and adoption of the constitution.
"I am a very happy man, indeed; this is historic; it marks the beginning of a new dawn for rugby development in Nigeria.
"Now, we have a working tool for rugby in Nigeria; for me, the development of the game is a top priority.
"The constitution may not be a perfect one, but we have what we can work with, and there can always be amendments,'' Mbagwu said. (NAN)
The post NOC commends Nigeria Rugby for ratifying constitution appeared first on Vanguard News.