A Nigerian student has achieved the highest grades at a Japanese university for the past 50 years, while solving a mathematical equation which was unsolvable 30 years ago, in his first semester.
Ufot Ekong achieved a first in electrical engineering at Tokai University in Tokyo, scoring the best marks since 1965, CCTV Africa reported.
Also Read: [PHOTO] Italy Appoints Nigerian, Toni Iwoni As First Black Senator
Ekong, from Lagos, also plays the saxophone and runs a retail wears and accessories shop in Japan called Strictly African Japan.
The Nigerian speaks English, French, Japanese and Yoruba, his country's native language, and paid his way through university himself.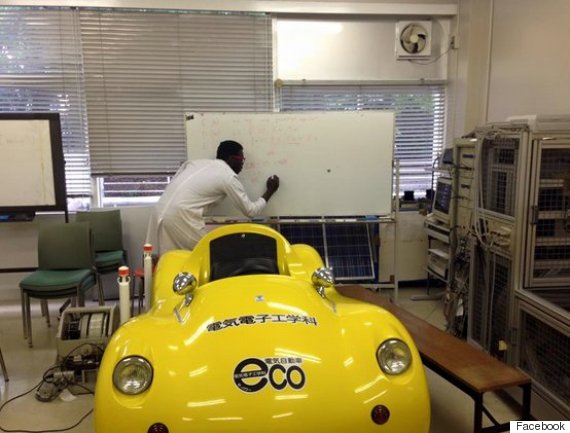 Ekong hard at workHe currently works for Nissan and has already patented two products, as well as making an electric car which reaches up to 128 kmph.
During his time at university, Ekong has won six awards for academic excellence.
The post [PHOTOS] Nigerian Student Ufot Ekong Breaks 50 Year Record In Japan appeared first on LATEST NIGERIAN NEWS BREAKING HEADLINES NEWSPAPERS.