The Securities and Exchange Commission (SEC) has extended its free e-dividend registration deadline to March 31.
A senior management staff in the commission, who pleaded anonymity made the disclosure in an interview with Newsmen in Lagos.
The official said that the deadline was extended in principle for the third time for the operators to clear their e-dividend backlogs.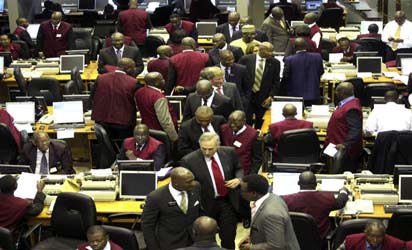 E-dividend refers to online payment of dividends to investors rather than through post.
The advantage of e-dividend is that it allows all accrued dividends to be credited to an investor's bank account directly.
The aim is to stem the rising problem of unclaimed dividends in the capital market.
The source said that the main reason for the extension was to clear the backlogs and to work out details of how the parties involved in the exercise would get their share.
The source said the parties involved in exercise were the registrars and the Nigeria Interbank Settlement System, adding the appointed banks were currently working out the sharing formula for the registration fee.
He said that the commission would not come publicly to announce another extension, noting that no investor would be charged for delay in the registration until April 1.
The source said that low investors' response to the exercise contributed to the commission's decision to give room for enrolment of more investors.
SEC in June, 2017 extended the underwriting cost of investors' e-dividend registration to Dec. 31, 2017 against the earlier deadline of June 30, 2017.
It also on Jan. 18 extended the deadline to Feb. 28, 2018, to encourage more shareholders' participation in the scheme.
The post SEC extends e-dividend registration deadline appeared first on Vanguard News.