BY MORENIKE TAIRE
Double Impact Platform (DIP) is a training programme targeted at business owners and entrepreneurs who are married and are jointly in business as "Coprenuers".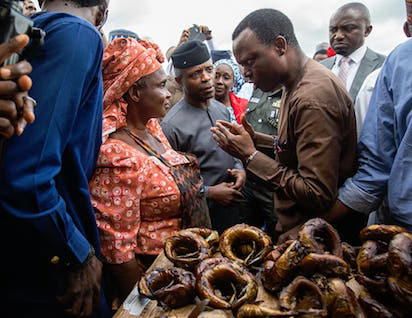 The January edition, tagged, "Effective Planning for Couples in Business", was designed, according to the founders, to enable Copreneurs step into a new year armed with insights that would aid the development of sound corporate and business planning.
In her opening address, the Convener, Audrey Joe-Ezigbo, stated that the Plan Forward Programme for Couples in Business would equip "Copreneurs" with skills and address key elements that make businesses strong and stable such as innovations, finance and building competitive edge.
Opeyemi Agbaje, CEO, RTC Advisory Services and a facilitator at the Planning Forward Workshop, analysed the nation's economy forecast, revealing that the economy would grow by at least 2.5 per cent in 2018.
He listed the major challenges businesses face as inadequate infrastructure, access to finance, inflation, political instability and foreign currency regulations.
Also addressing participants at the workshop, Mrs Godrey Ogbechie, Group Executive Director, Rainoil Limited, pointed out that the growth in the oil sector would create opportunities for investment in various sectors of the economy.
In evaluating the programme and the insight drawn from the 2018 economic forecast, Akingbola Lawson, the Managing Director/CEO of Fastizers Food and Confectioners Limited, foresaw that SMEs will have access to affordable loans to build their businesses and create more employment opportunities.
The post We are equipping couples with business ideas – Joe-Ezeigbo appeared first on Vanguard News.