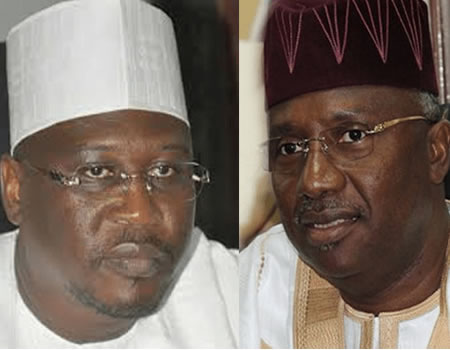 The Executive Governor of Adamawa state and candidate of All Progressives Congress (APC) Sen Muhammadu Umar Jibrilla Bindow has congratulated governor-elect, Rt Hon Ahmadu Umar Fintiri, who has been declared the winner of the governorship election of the state under the flag of People's Democracy Party (PDP)
 Fintiri in an official letter said he cherishes democracy norms and values and remain grateful to the people of the State for given him the rare privilege.
According to him, his actions to serve the people of the state is with good intention, and if on the contrary, he takes full responsibility for it.
The post Bindo congratulates Fintiri, says I cherish democratic norms and values appeared first on Tribune Online.